Make the profits you dream of by implementing the latest industry software into your business.
Wintac Pro
Business Management Software Wintac Pro is the all-in-one business management software for Plumbing and HVACR contractors that combines the functionality of several programs in one easy-to-use, integrated system. Automate all your office and field service tasks with Wintac Pro's customer relationship management, contact management, scheduling, dispatching, estimating, job costing, invoicing, bill-paying, flat rate pricing, inventory control, vehicle management, employee management, and complete accounting. www.wintacpro.com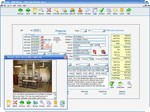 Accubid
Updated Software Accubid announced the release of Version 9 of its family of estimating solutions - Accubid Pro™, BidWinner™, BidWinner Plus™ and PowerBid™, along with ChangeOrder, ChangeOrder Pro, Time & Material Billing and the award-winning cadLive™, Accubid's CAD-based takeoff tool for contractors. This latest version includes a number of new features and enhancements to increase contractor accuracy and productivity. www.accubid.com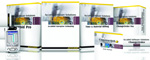 Powers
Online Design Tool Powers introduces The Configurator, an online valve configuration software for master mixing and hi/lo tempering systems. The software generates custom valve configurations including submittal drawings, 3D images, budget pricing and downloadable files in minutes. Users simply select desired valve and option requirements from a series of pull-down menus and radio buttons. www.powerscontrols.com

Maxwell Systems
Estimating Solutions
Maxwell Systems Inc. announced that its Management Suite version 6.5.3 integrates with Maxwell Systems' estimating solutions ― Estimation Logistics and Quest Estimator. This release of Management Suite 6.5.3, allows streamlined workflow to further speed and simplify any user's process from takeoff to cash. The Suite is a comprehensive business management software solution for the construction industry where customers can better monitor, control and improve productivity and profitability, by leveraging the end-to-end solution that streamlines workflow, including proposals, budgets, billing, purchase orders and more.
www.maxwellsystems.com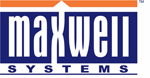 Taco
Product Selection Software The TacoNet® Software has been developed to assist design engineers in the selection and specification of pumps, heat exchangers and expansion tanks. The primary intent of the TacoNet selection programs is to free you from the tedious task of making manual equipment selections and allow you to spend more time making design decisions. www.taco-hvac.com

NSPG
Know Your Costs Of Doing Business NSPG is dedicated to providing the tools you need to build a successful business. Knowing your breakeven cost, setting your profitable prices and using flat rate price books to simplify your sales process combine to make your business easier to run and more profitable. Numbers Cruncher is an easy-to-use program that will help you identify your cost of doing business. You will make the profit you want. www.nspgweb.com

UpFrontPrice.com
Price Book Help When you can easily manage prices, you can easily manage profits. Start printing your first price books less than 11 minutes from the time you download the software. It's that easy! Visit our website for sample page layouts, including our "Value Builder," which was inspired by the famous catalog your granddad took to the outhouse. Print in color, monotone, e-mail a PDF file to your favorite printer (we do top-quality printing, too). Up to seven price columns. Import/Export. NO ongoing license fees! Remember: You can earn better profits with your head than with your hands! www.UpFrontPrice.com

CloverSoft
PricePoint PricePoint software has been helping "Mom and Pop" plumbing and HVAC contractors since 1993. It's so simple and straightforward that it's no surprise it was designed by a plumber. The software features a fantastic pricing database with over 150,000 plumbing and HVACR parts. Invoices, proposals, customer history, estimates, scheduling, flat rate books, service agreements and more become a snap with PricePoint at your side. Priced affordably at $749 for a single computer, the network version is available at extra cost. Build the business you really want. www.pricepnt.com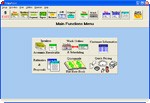 SAWIN Service Automation Inc.
Complete, Paperless Solution SAWIN Mobile provides the customer service history and equipment logs as well as other pertinent information in the mobile devices for the technicians to have while they are on-site. The mobile application allows the technician to diagnose the problem, identify the potential solutions onscreen for the customer to see with pricing, and the ability to have the customer authorize the repairs and the amount, prior to starting the work with signature capture. SAWIN Mobile then follows the call through to the invoicing process and leaves your customer "more-than-satisfied". www.sawinpro.com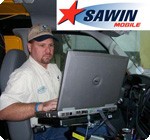 Epiphany Software Corporation
Plumbing software by QuickPlumb will streamline your plumbing projects. QuickPlumb is a stand alone CAD program developed for plumbing professionals. Draw your drainage waste and vent piping "your way" while QuickPlumb keeps up with alignment, slope, fittings and code compliance. www.quickplumb.com