It's no secret that MEP contractors deliver massive value on every project out there. In 2019 alone, MEP contractors generated 46.3% ($70 billion) of total revenue delivered by the ENR Top 600 Specialty Contractors. And as we all know, MEP contractors are typically involved in a project from design through installation, and even into operations if they earn a maintenance contract with the owner. But at the same time, the more stakeholders involved in a project, the higher the chance of miscommunication — especially when teams are working in their own information silos. According to Emerson, up to 30% of initial data created during design and construction phases is lost by project closeout.
Another theme that contractors are all too familiar with is that changes and updates are a constant throughout the construction lifecycle. But when MEP contractors aren't working from the most up-to-date information, it typically leads to a lot of issues and a lot of rework. In fact, 52% of rework can be attributed to poor project data and miscommunication. In 2018 alone, $31.3 billion in rework was caused by poor project data and miscommunication in the U.S. Good documentation is a critical factor in keeping track of costs and getting paid faster — and with specialty contractors usually fronting the cost of all materials and getting paid back later, teams really only get paid for what they document.
But what if MEP contractors were able to avoid these communication and informational issues altogether? What if they were able to avoid miscommunication, additional rework and keep all their data in one place?
By connecting to a single source of truth, also known as a common data environment, MEP contractors can resolve these issues to ultimately stay on schedule, on budget and get paid on time. Here are three reasons why connecting to a single source of truth is vital to the success of MEP contractors — and how they can ensure solid communication with all stakeholders, avoid information silos and rework.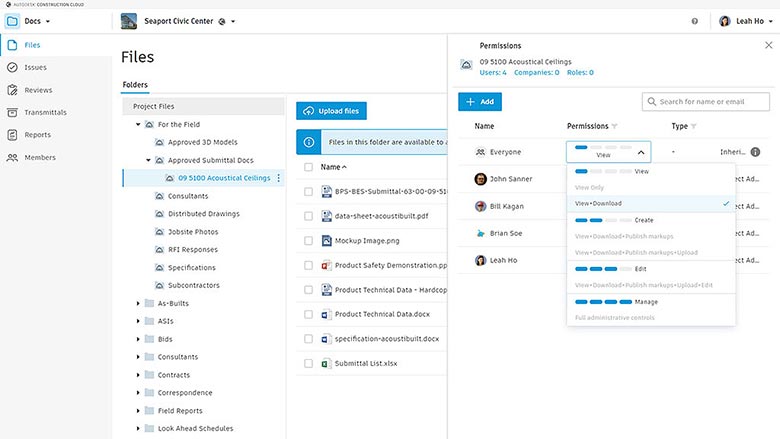 1. Connect data across the project lifecycle
When MEP contractors adopt a single source of truth, they can add all project data into a common data environment to drive coordination across all teams throughout the construction lifecycle. Being connected to all the other teams working on the same project — from design to fabrication, to installation and operations — allows teams to mark up documents in real-time, attach photos, track every detail of completed work and break down data silos amongst all teams. This level of communication allows teams to truly ensure that everyone is working from the same, up-to-date sources of information and materials. When everyone on a project is connected and working from the latest and greatest information, everyone can march toward the same end goal — and eliminate many of the headaches of miscommunication in the process.
2. Understand design changes in real-time
A single-source of truth greatly helps MEP contractors understand design changes in real-time by letting field teams see updates to design from anywhere, whether onsite or in the office. With the ability to see changes from anywhere, building from outdated project drawings becomes a thing of the past. In design-build and prefabrication scenarios, teams are also able to simplify the process by giving the fabrication team direct access to current designs, changes and updates — ensuring prefab teams are not wasting time, materials and money designing installation from outdated information and plans.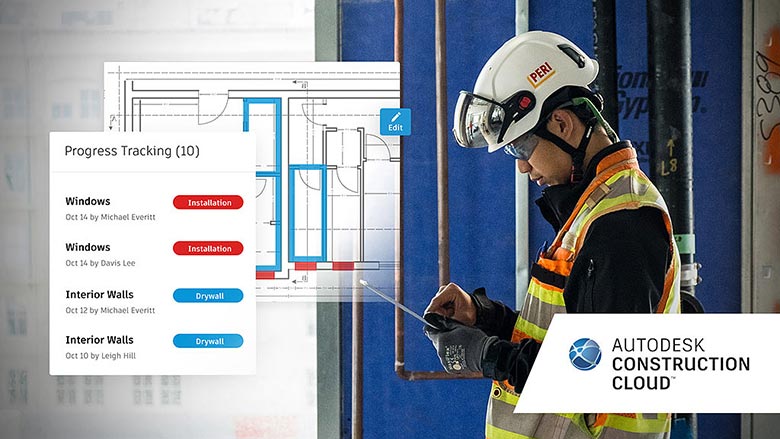 3. Increase profit margins and get paid on time
A single-source of truth provides teams with better insights into project performance to reduce risk, ensure quality and increase profits. When MEP contractors are able to ensure the quality of their work, they are much more likely to win more work in the future. This is vital to MEP contractors, especially given the fact that The United States MEP Services Market is expected to grow 16% from 2020 to 2025. Under a common data environment, MEP contractors are not only able to connect data and ensure the accuracy of that data, but can increase their own profit margins and get paid on time.
Document management is also significantly easier with a single-source of truth. MEP contractors can document the cost of all materials and make sure they are paid for 100% of what they are owed when working a project.
MEP contractors can drastically improve some of the everyday challenges that come with the job when they switch to a single-source of truth across all phases of the project lifecycle. Not only does it make their lives easier by connecting all their data, eliminating silos and being able to understand design changes in real time — they are also able to drive towards a more successful, on schedule and repeatable project by digitizing, connecting and capturing the process.
Photos courtesy of Autodesk Construction.