For decades, changing out a thermostat for a retrofit hydronic heating system was a simple task for a service technician. From Bangor, Maine, to Breckenridge, Colorado, the mere two, 18-gauge thermostat wires running through a home was not a concern (short of the random nail or mouse taking one of the two out).
However, the explosion of the Internet of Things (IoT) and the smart home industry changed everything for our trade. Demand for a third, common wire for a constant 24 volts for Wi-Fi connectivity drove some technicians mad across the country. Soon wireless controls, two-wire thermostats with super capacitors and other technologies came and went.
What is not changing and only growing is the end users' expectations that their hefty investment in a hydronic comfort system be visually appealing, deliver the energy efficiency and comfort promised and connect to their smart home.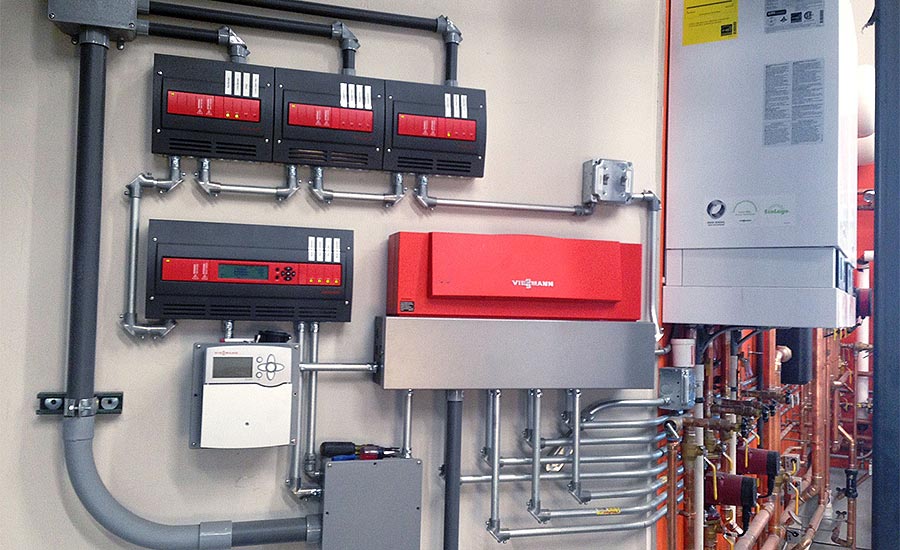 Worthy of a spot on the wall of honor
The gallery wall in a home is where we hang the photographs of our family and friends, display artwork that reflects our dreams and aspirations, and it's the home comfort command center (yes, the thermostat).
Too often, contractors bid out the hydronic comfort system for a home, sparing no expense on the components behind the wall, and then leaving a mere heat-only, up-and-down switch on the wall. The thermostat is the only element of the comfort system the homeowner interacts with and our trade must remember this precious real estate.
Offering a complete thermostat solution for your customers is a critical step to ensuring they are getting the full comfort experience they desire. Like selecting artwork, a homeowner is choosing a component to be displayed next to the family portrait. We must remember that the homeowner cares more about the thermostat they walk by in the hallway than the brand of circulating pump hidden in the mechanical room.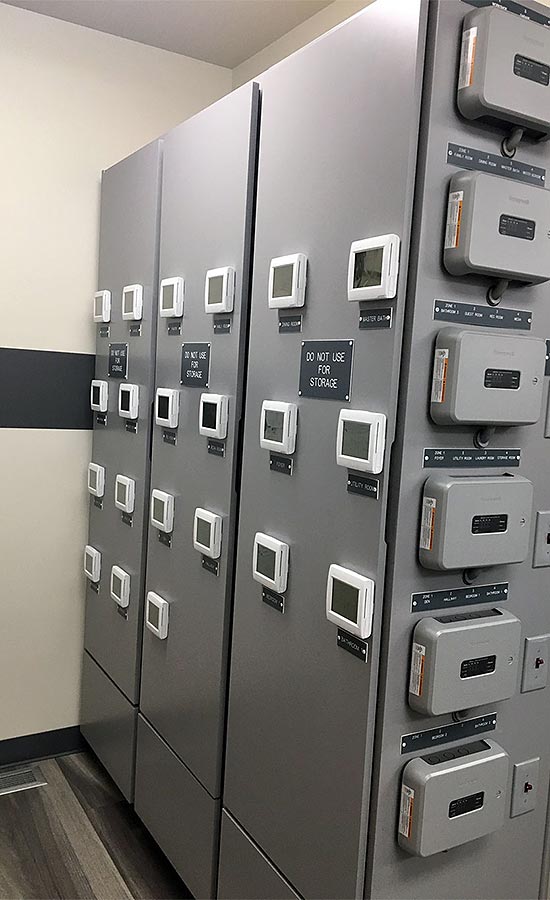 Aesthetics matter
We've all seen the photos on social media of the beautiful mechanical rooms. But in reality, some mechanical rooms look more like a rainbow of color with various manufacturer labels as opposed to a single, cohesive hydronic comfort system.
This lack of cohesive aesthetics may also bleed into the thermostat decision for the wall. Contractors who offer homeowners choices for the interior of their home (with the correct controls that operate their system) prevent the end-users from buying their own and improperly installed DIY product.
Do we want to leave the on/off relay switch for our equipment in the hands of a DIY control that is not properly set up for our application? Of course not.
From a lack of thermostats available in retail that are capable of utilizing 10,000 slab sensors for floor temperature control to the incorrect cycle rates per hour being programmed; hydronic comfort systems can lose their advantage of providing increased energy savings and comfort due to these types of DIY oversights.
A true craftsman will finish their work with the control package fit for a homeowners' castle!
Installing for today, the future
More than ever before, today's homeowners who are investing in a hydronic comfort system are more aware of the smart home technologies available for their residences. The smart home of today can link our refrigerator, garage door, light switches, security system and much more — and reacts to our voice command. This is no longer just a concept from "Back to the Future, Part 2," but an everyday reality.
People want their equipment behind the wall to connect to their smart home. Best-in-class contractors do not leave these strategies to chance and know-how to incorporate a Wi-Fi thermostat to a router, RedLINK wireless thermostat to a RedLINK internet gateway through a modem or a Z-wave thermostat tied into a home security or automation system.
Do not allow the failure of a system to rest upon a failed sensor or switch. One thermostat does not fit all homes and applications, and a craftsman contractor must also now be a comfort control consultant.
But… what is in it for the contractor to expand a controls package to accommodate the connected needs of the home? How about a connected customer.
In the past, a contractor's worth equated to the size of their ad in the Yellow Pages. (I question how many heads that last line just went over). The IoT is not a new concept to anyone at this point, but there is still resistance to tying one's business to the customers in our trade. The next-generation contractor sees the advantage of moving the strictly transactional relationship they have with homeowners to a long-term, connected partnership.
No longer are contractors simply relying on the sticker on the water heater for a callback when it leaks 14 years later. Rather, they are implementing water leak and freeze protection alerts to equipment errors and many additional alerts to their maintenance packages.
The true inspiration of the smart home is peace of mind. Should not your controls package deliver the same thing to the sustainability of your company and your future retirement?
Photos courtesy of Resideo.