What to do when a huge tree topples onto your home — and essentially into your bathroom?
Well, when you're in the fixture industry, you take the opportunity to partner with plumbing industry experts and completely remodel the bathroom. That's what John Weinstein and his family did, and the finished product is a drool-worthy retreat in their Philadelphia home.
In April of 2020, a 130-foot-tall pine tree came crashing down across the peak of the home's roof. (This was the second tree to fall on and damage the house in less than a year.) The impact took out several trusses in the attic space, and there were even branches poking through the drywall, rendering the upper-floor master bathroom a disaster.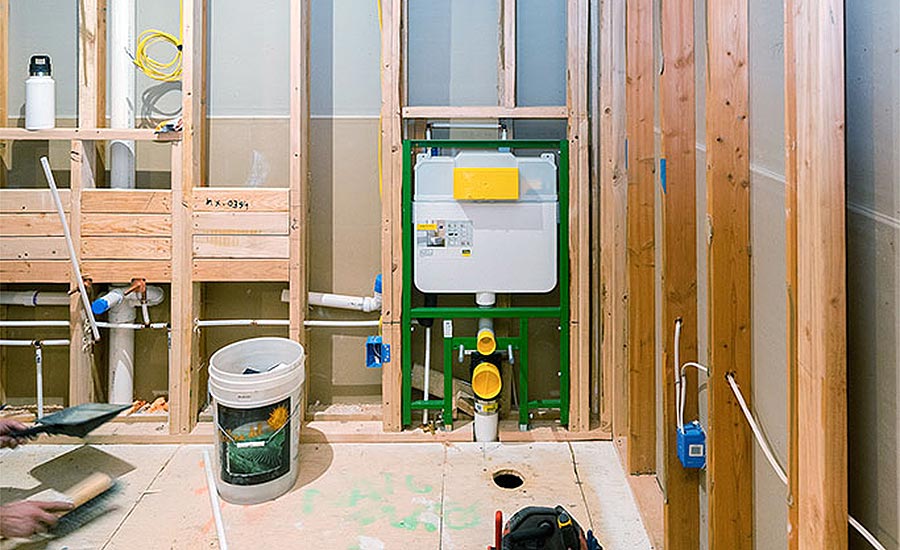 As director of Franz Viegener NA, a high-end faucet company (and distant relative to the Viegeners who founded Viega in 1899), Weinstein decided to seize the opportunity and partner with other plumbing and design companies to completely update the bathroom.
 "The bathroom was 20 years old, builder grade everything, and dated," Weinstein said. "The insurance company said it would pay for the structure and drywall. Plus, for anything that had to be pulled out, they'd pay for it to be put back in. My wife and I looked at each other, knowing that instead of using the old fixtures, this was an opportunity to do a new bathroom."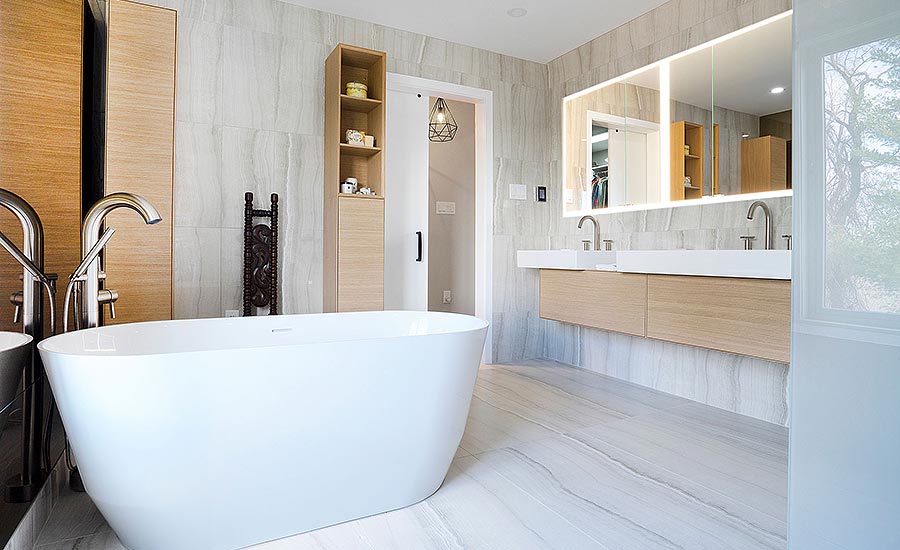 He was retelling his tale to a friend at Laufen Bathrooms, who offered to provide some products, and that got Weinstein's wheels turning. Knowing that his own company was getting ready to launch a new finish in the fall of 2020, he thought his own bathroom could be a designer piece, something where companies could collaborate on a showcase of sorts. 
Weinstein had talked with some Viega reps early in 2020 at the KBIS show, where he'd checked out Viega's Flushing System Technology. That came to mind as Weinstein started piecing together his new bathroom, and he knew he wanted to use one of Viega's in-wall carriers.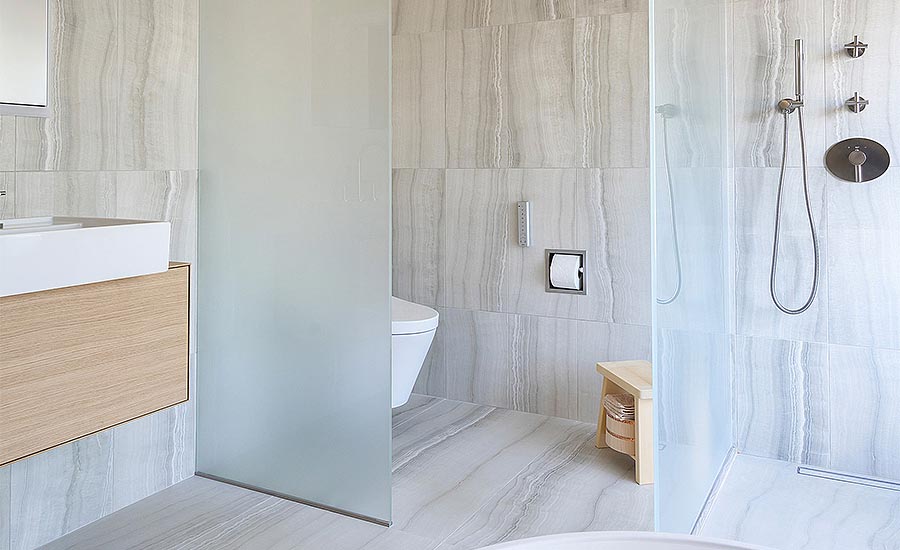 With multiple companies on board, Weinstein's architect and contractors got to work. There were some delays because of COVID-19 restrictions and supply chain/shipping hang-ups, but the bathroom started to take shape and was finally finished in late 2020.
The Weinstein family chose Viega's tile-in flush plate (model 8332.3), which all but disappears into the wall as it is tiled in, offering a clean and sleek look. A TOTO AP elongated bowl was chosen for use with Viega's in-wall carrier.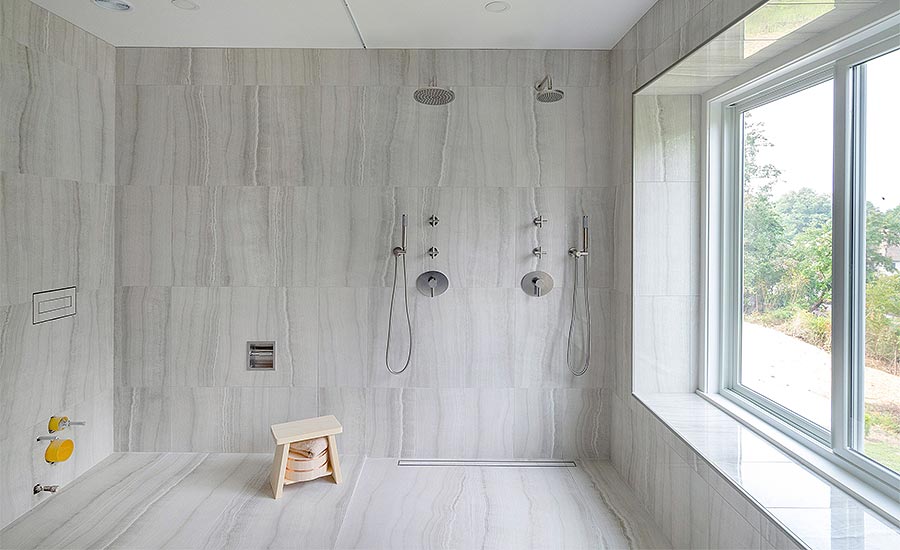 "I absolutely love this bathroom, and I hang out in it too long — my wife asks me if I'm ready yet!" Weinstein said, laughing. "Having the toilet tank in the wall is good. Viega's sales manager walked me through the service aspect of it, so I know what to do, if necessary. But it's performing like a champ and looks great."
Brands/companies who came together for this bathroom remodel include Sam Gordon SGA Home (architect), Franz Viegener (faucets), Beletz Bros. (glass), Sidler International (lighted medicine cabinet), Warmup (radiant floor heat), Walker Zanger (tile), Laufen (vanity and fixtures), Easy Drain (wet room floor and shower drain), Stephen C. Rumpf (plumbing and heating) and Studio Jhoiey (interior design).