Most homeowners don't think about their heating system until something goes wrong. And when that happens, it can be a huge financial burden — one they may not be able to afford. Thankfully, organizations like Oil Heat Cares exist to help in those types of situations.
Oil Heat Cares (OHC) is a nonprofit foundation that assists persons and organizations in need with the replacement of their oil heating appliances. Funds are raised to purchase heating equipment through member and partner donations and events such as the annual Care to Ride fundraiser, which features motorcycles, bicycles, walkers and runners. The 2019 event raised more than $20,000 for OHC. 
OHC averages about 12 projects per calendar year. And according to Oil Heat Cares Chairman Dave Bessette, the projects are presented to the board by OESP members, who identify those within their communities that need a helping hand. Then, OESP member companies install the equipment at no cost to the homeowner or organization.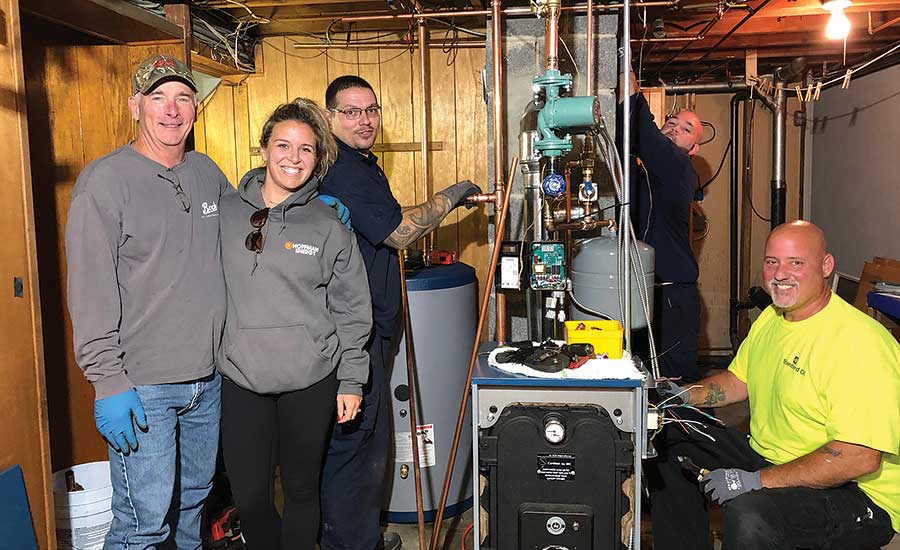 "Members of OESP are ready and able to volunteer their time and expertise to help those who need new oil heat equipment," Bessette says. "They enjoy the camaraderie of their fellow technicians. Competitors work side by side to get the project done professionally. When these techs are done, they get to see how the recipient reacts to their new heating system. The looks and excitement are priceless for both the techs and the homeowner.
"The first time a member participates in an OHC project they are hooked," he adds. "They ask when is the next project begins.  All are members enjoy helping others."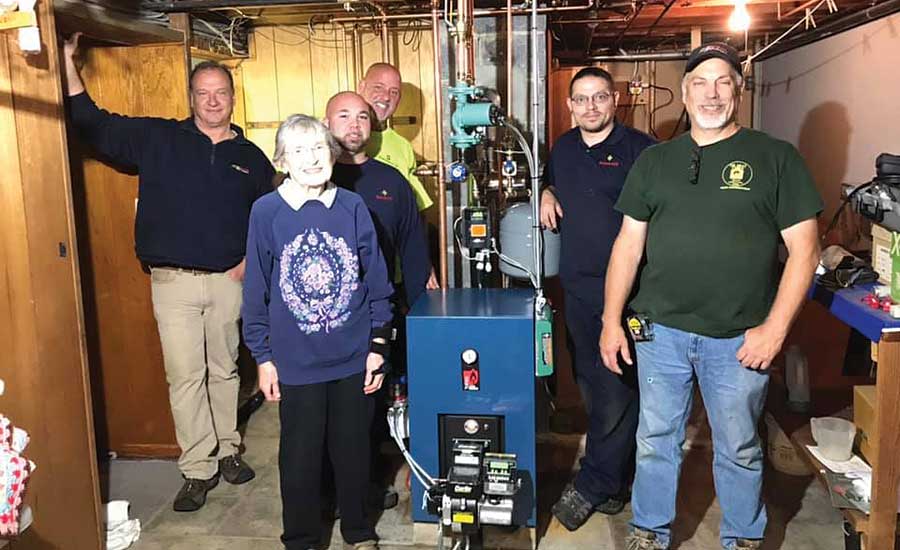 HISTORY CENTER GETS MUCH-NEEDED UPGRADE
The Montclair History Center came to Orange, New Jersey-based JW Pierson in the late fall of 2018. That fall, when Pierson made the first oil delivery, the company discovered the oil tank in the basement was leaking. The tank was quickly pumped out, and a temporary tank was put in to get the center through the winter.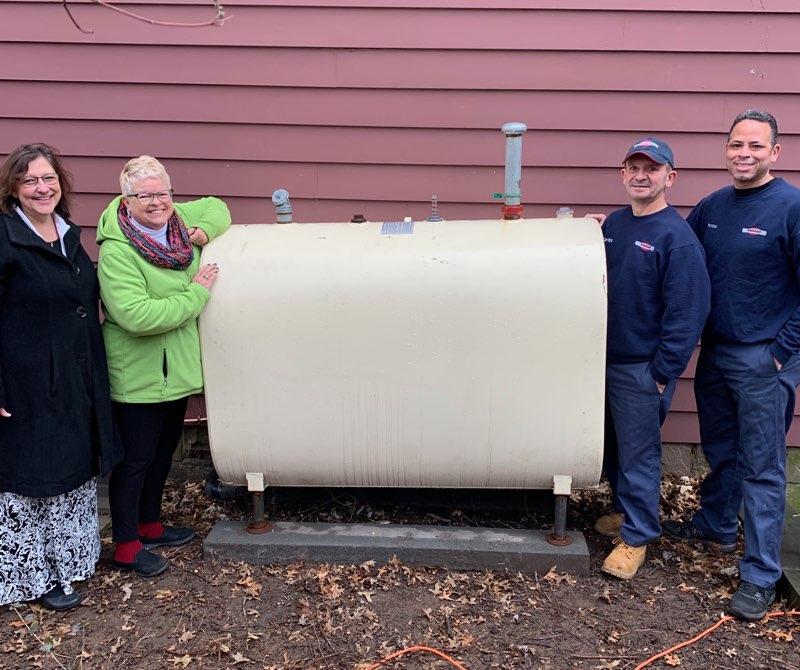 However, the boiler was also discovered to be in poor condition, and leaking as well. JW Pierson decided to give the Montclair History Center a quote for a new boiler and oil tank, at cost.
"While they were grateful for the discounted price, they were not in a financial position to move forward," notes Charley Holmes, sales manager for JW Pierson. "They are a nonprofit with six buildings to maintain, and they rely on donations and fundraisers to function. At that point, I told them about Oil Heat Cares. We nursed the boiler through the winter and applied to Oil Heat Cares in the spring of 2019."
Holmes announced the project at a monthly meeting, and as usual, hands went up to help.
"Oil Heat Cares came through," he says. "Tom Raulinavich from Energy Kinetics said he would get a boiler donated; Kevin Ball from Woolley Home Solutions and Paul Cuprewich from JW Pierson said they would supply the manpower, and I was able to secure a Granby Ecoguard fuel oil tank with the help of Bob Bruno from Venco Sales. Bob Harris from Top Hat & Tails Chimney Service said he would install the liner.
Carlos Rodriguez, Francisco Garcia and Jose Montanez from J.W. Pierson removed the old leaking oil tank from the basement and installed the new Granby tank on the right side of the building.
Ball, along with some help from Ed Postol and Joe Feeley, also from Woolley Home Solutions, installed the boiler with assistance from Raulinavich and Holmes. And lastly, Harris was able to install the new chimney liner.
"They were incredibly appreciative of our efforts," Holmes says. "Thank you to those who support Oil Heat Cares."
OHC HELPS 83-YEAR-OLD KOREAN WAR VET WIDOW
Mrs. Susi, an 83-year-old widow of a Korean War Veteran, lives by herself. She met her late husband in college after the Korean War, and they remained together until her husband's death.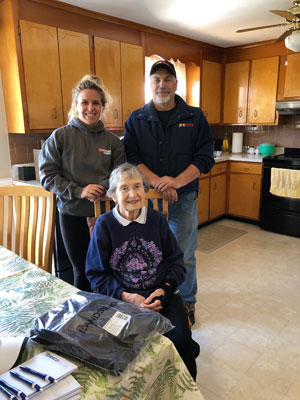 Mrs. Susi had been battling multiple medical issues, including recent heart surgery, and could not afford a much-needed boiler replacement in her home. So OHC stepped in to assist. Utica Boilers, Dyson Associations, Bell/Simmons, Torrco, Roth and Milro Group CT all contributed equipment and supplies to the project.
With the help of Marty Briganti, Mike Briganti and Jason Bonet of Standard Oil; Brian Frederick and Katie Pappalardo of Hoffman Energy; Maryann Parizo of Torrco; and Bill Kochiss and Al Breda of Sippin Energy, Mrs. Susi's boiler and water heater have been replaced in time for winter.
Additionally, OHC will replace an old steel oil tank for Mrs. Susi once the amount of oil in the tank is low.
Roth generously donated the tank, and Keith O'Hara from Milro Group, will install the equipment.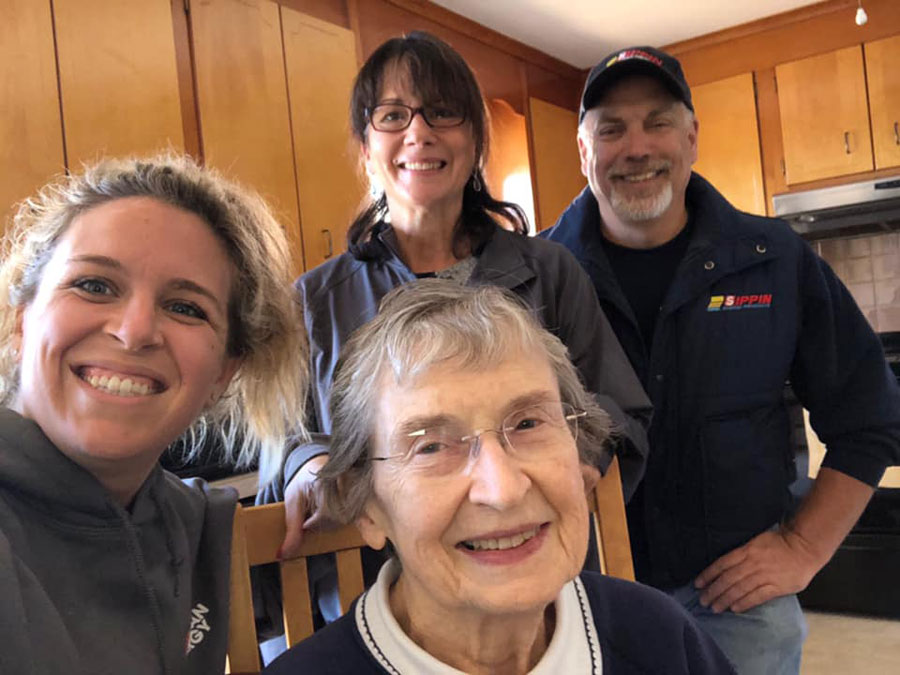 HELPING A FAMILY IN NEED
Salvatore Traino's house in Terryville, Connecticut was in extreme disrepair. When the home needed a new roof, his family went without heat or hot water for months.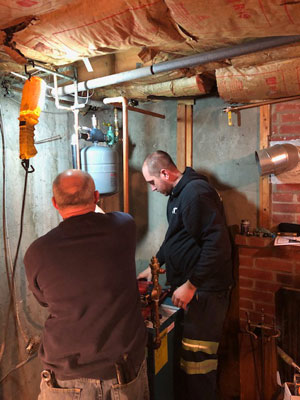 Burdened with medical bills from COPD, Traino could not afford to fix the boiler to provide heat. He would turn it on and off when they had to. But when it was on, it leaked water from the side and Traino was constantly vacuuming water. He kept a kerosene heater in the middle of the house, but this was not a safe solution because of his health condition.
Traino was also helping his daughter by caring for her two young children during her work day. This made for an even more dire situation when there was no heat in the house.
Under the leadership of Danny Gentile of Torrco, Oil Heat Cares stepped in to make a difference.  Together with Dave Sousa of JA Waterville and Mark Wilcox from Wilcox Heating, the team replaced the boiler, providing Mr. Traino with much needed heat and hot water.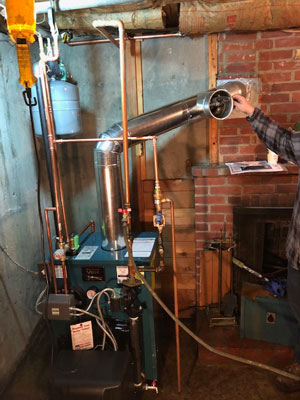 "It was pretty rough with that kerosene heater running in the house when we were there," Gentile says. "I was very happy that we could get this done for him and we wish Mr. Traino well."
One by one, OHC continues to help those in need.
"I am honored to be part of two great organizations, both OHC and OESP," Bessette adds. "I am also proud of our members and how they selflessly give up their time to help others. They all deserve a big round of applause from us all."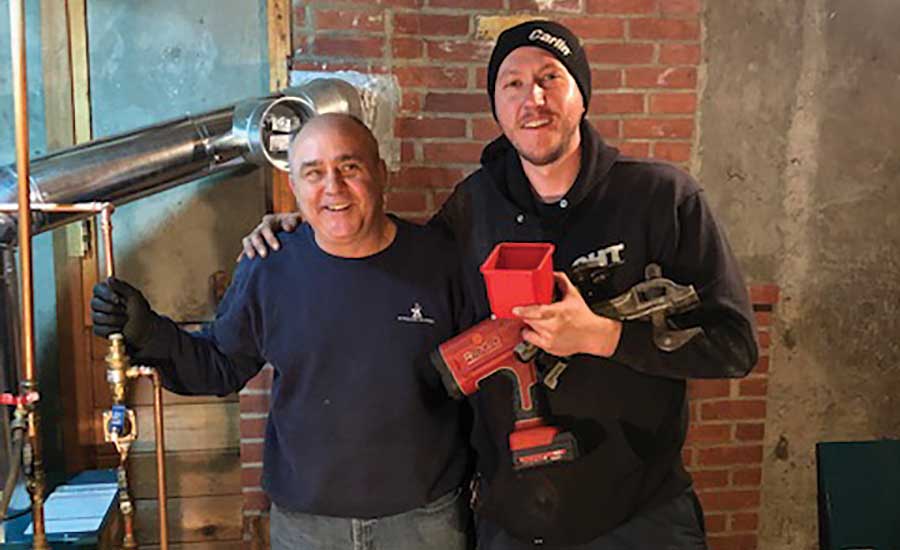 ---
Editor's Note: Nicole Krawcke contributed to this report.