In just a few short weeks, hundreds of contractors will make their way to Indianapolis for the Plumbing-Heating-Cooling Contractors — National Association's annual conference, PHCCCONNECT2019. With this year's theme: "Ready, Set, CONNECT," the event, which takes place Oct. 2-4, will feature two high-caliber keynote speakers, more than 20 educational sessions, a Product & Technology Showcase, annual apprentice contests, industry tours and many networking opportunities.
"From race cars to Hoosier hospitality, Indianapolis has a lot to offer its visitors the same way PHCCONNECT2019 has much to offer its attendees," says PHCC President Ken Nielsen, who is also president of Reading, Massachusetts-based AccuAire. "Our solutions-oriented event is an opportunity for contractors to get answers to their most pressing concerns, learn how to recruit and retain skilled workers, and discover how new and proven technologies will help increase productivity and profitability," he adds.
To view the detailed schedule of events, visit http://bit.ly/2zglQaE.
What's new
While there are several new things with the educational format for PHCCCONNECT2019, perhaps the most notable is for the first time, PHCC will be offering recorded sessions to help attendees make the most of their conference experience. The recordings will be made available at no additional charge to full conference registrants on PHCC's Live Learning Center.
"This is brand new this year," says Heidi Salati, director of education and training, PHCC. "The conference sessions are going to be recorded and people will simply access them online after the event. They will be available for one year — through the conference next year when they'll be taken down and the new set of recordings will take their place.
"This is a great addition, but it can't really take the place of the on-site conference experience because PHCCCONNECT is more than just its sessions," she continues. "Video education is important, but it's about the live interaction with your peers. Being able to walk up and talk to a speaker and participating in the different networking events really make the conference a great experience. But, if you're a company that can only afford to send one person, this is a great backup for those who were unable to go."
In addition to the recorded sessions, PHCC will be offering two new types of educational sessions this year compared to recent years. One of them will be a roundtable discussion.
"We're going to have multiple roundtables moderated for contractors," Salati explains. "The moderators are second to fourth generation business owners. They're going to address the challenges and the successes of being a multi-generational business owner — what has worked, what hasn't worked, if you're the son or daughter and own the business, are your parents still involved? Topics like those.
"Sometimes, the biggest hurdle to get over is bringing new technology into the business when maybe mom or dad didn't do it that way," she continues. "You get the younger generation wanting to conduct business a different way. We want to discuss how to work in this environment and make the business successful. Statistics show many generational businesses may not make it to the end of the third generation, if not the end of the second generation. So, we're bringing in people who have had their challenges, but also their successes and they now have a very bright horizon."
The second new type of session will be a debate style point/counterpoint session that will address "unfair" utility practices.
"I'm sure everyone is familiar with unfair competition issues related to utilities offering installation services to their rate-paying customer base," Salati says. "The title of the session is 'Point/Counterpoint. Utility Competition: Unfair or a New Line of Business?' We have two people who think this is unfair and that it is eating into their business. And then we have two people who will explain how they made it work for them. It will be a debate style session. This is a very hot topic right now, and it's starting to bubble up in more places around the country."
Additionally, Salati notes there will be live interaction with the audience during the session by way of voting. The moderator will ask the audience where they stand on the issue before the debate begins, and then once again after it concludes.
"We want to see how many people had a change of opinion as a result of what they heard and if they are willing to tell us why," she says. "It's going to be a very interesting session. It could be contentious, but nonetheless, it's an issue that needs to be addressed. We're hoping this will start the conversation."
Quality Service Contractors (QSC), an enhanced service group of PHCC— National Assciation, will also be presenting education and networking sessions as well as some QSC updates during PHCCCONNECT2019.
"We have embraced a back to basics approach to what we're doing," says Dave Chic, program director, QSC. "When I started this position in November, I thought, we've got more content than what people can ingest. We have a myriad of resources, unbelievable numbers of education courses and results from countless surveys we've done. So we're taking the time to review all of that and make it as relevant and up to date as possible. We're looking at ways to make QSC more all-inclusive. We're looking at ways to share more resources to a broader base of PHCC members."
Chic will give an update during the event on how to make the most of a QSC membership. He will touch on the things they have been doing to improve and refine QSC resources.  
"I'm going to give them an update to what we're doing, and an update on me — I've only been here 9 months," he says. "Who is Dave Chic? Let's put the name to the face. Every association and organization is about the people. With QSC being an enhanced service group, it's really a community. These people like each other. At CONNECT, I plan to integrate myself more into the QSC family."
Chic also notes that QSC coaches will be more involved at PHCCCONNECT2019 than in previous years.
"Our format has changed a little," he adds. "We see QSC at CONNECT as a complement to CONNECT itself. We're looking at having myself and the QSC team be a bigger part of the program than has been done in the past and getting our members excited about how QSC is once again moving forward."
Milestone celebration
PHCCCONNECT2019 will also kick off the year-long celebration of PHCC National Auxiliary's 100th anniversary.
"We hope to have a wonderful turnout," says Ann Rivers, president of PHCC National Auxiliary and office manager for Pleasanton, California-based Rivers Plumbing, Heating & Air. "Our goal is to make it more fun and open for everyone to come and have a good time. If the spouse is not in the business and he or she doesn't want to attend the educational sessions being offered, we have something for them to enjoy and have a good time. We want to make it all inclusive for everyone who attends PHCCCONNECT2019."
The National Auxiliary will be offering a comedy mind reading show, chair massages as well as an off-site trip to the Rhythm! Discovery Center.
"These are just a few of the fun things we have planned to help celebrate the 100th anniversary," Rivers says. "It's a big deal. The PHCC National Auxiliary is even archived in the National Smithsonian Museum in Washington, D.C."
Plumbing apprentice contest
One of the most anticipated events during the annual conference, however, is its Plumbing Apprentice Contest, which will take place during the show where attendees can watch as it progresses.
"It's really an opportunity to showcase the skills of the apprentices, more so, the skills needed to be in this trade," says Cindy Sheridan, COO, PHCC Educational Foundation. "The contest, the apprentices that compete are the best of the best. So many of them compete in a state competition held by a PHCC chapter, and then they come to National and it's an opportunity to showcase their skills on a national level."
The Plumbing Apprentice Contest has been held for more than 20 years, Sheridan notes, while the HVAC contest is in its seventh year.
"These apprentices are the future leaders of our industry," she says. "Many of these people have never been out of their home state. It's an opportunity to come to a national convention to see and expand their horizons. They're able to network with other apprentices, get to know the committee and the local contractors who serve as judges. They get to learn what they're doing well and where they need to improve. The judges and the committee work with them on that. It's a great learning experience."
Plumbing apprentices are judged based on accuracy, completion, neatness and safety. Accuracy is the most important category in terms of points, and in order for the project to be accurate, the apprentice needs to complete as much of it as possible, Sheridan notes.
"The most common errors we see in the plumbing competition are no-hub bands improperly installed or improperly torqued; PVC joints have visible primer runs; copper joints have excess flux or are overheated when soldered; pressed joints are not pressed, so the project fails the leak test; and dimensions are not accurate," she says. "The winning competitors will have the most accurate dimensions."
Additionally, for the first time this year, apprentice contest winners will receive cash prizes. First place winners will receive $1,000, second place will receive $750, and third place gets $500. This is in addition to tools and other goodies supplied by manufacturers.
"We've been blessed with great support from the manufacturers, so we were able to do that," Sheridan says. "The winners will be announced during the awards luncheon on Friday. They will get their usual plaque and then a letter saying they are also getting a cash prize. Then the other prizes will be mailed from the manufacturers directly to the winners."
To learn more about PHCCCONNECT2019 and to register for the event, visit www.phccweb.org/connect-2019.
PHCCCONNECT2019 will feature two high-caliber headliners.
Richard Trethewey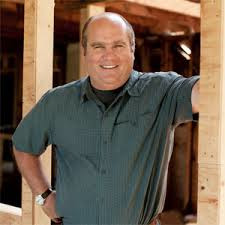 For more than 40 years, Richard Trethewey has been teaching America about the thing they know little about — the mysterious world of plumbing and heating. Now, he's sharing his unique (and funny) insights with his fellow professionals at PHCCCONNECT2019. As the plumbing and heating expert from the Emmy Award-winning home improvement show "This Old House" and its spin-offs, Trethewey will reveal his tricks for "talking tech" in what many consider a "non-tech world," share why he calls himself a "certified PHCC brat" (growing up in a fourth-generation family business) and explain how he landed on "This Old House" at the age of 23 after his dad (a long-time PHCC supporter) relinquished the role. "He got so nervous, it nearly killed him," Trethewey says. Don't miss this fun and fast-moving session. Trethewey will deliver the opening keynote address on Thursday, Oct. 3.
Connor Lokar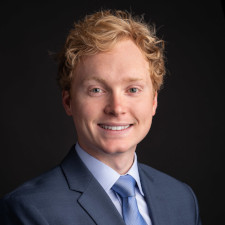 Consumers drove the economy to where it is today; where are they heading tomorrow? In this can't miss session, well-respected economist Connor Lokar of ITR Economics is back by popular demand to share the trends that will drive your future through 2020 and beyond. Specializing in economic analysis and forecasting for both short- and long-term strategic business planning — primarily in the construction industry — Lokar will supply attendees with a methodology that their companies can use to take advantage of today's economic environment. Using rate-of-change calculations, learn where you are in the business cycle, identify key leading indicators that will steer your critical business decisions and apply strategic objectives to prepare you for the future! Lokar will deliver the keynote address on Friday, Oct. 4.
The apprentices listed here are participating in the 2019 Plumbing Apprentice Contest at PHCCCONNECT2019.
>
| Contestant name | PHCC Chapter | Sponsor |
| --- | --- | --- |
| Nathen Fridlan | IN | NIBCO |
| Tyler Paul | VA | Oatey |
| Peadair Flood | MA | Rheem |
| Grayson Butler | TN | A.O. Smith |
| Matt Warne | SD | Kohler |
| Scott Werich | GA | Reed |
| Christopher Redfern | IL | RIDGID |
| Aaron Elias | IA | Copper Development Association |
| Patricia Lavesque | ME | AB&I |
| John Veber | IL | Delta |
| Jason McElroy | NV | State |
| Robert Long | PA | Bradford White |
| Mark Morcos | PA | Tyler |
| Brandon Weber | MO | BrassCraft Mfg. Co. |
| Brandon Gaines | CA | Viega |
| Gerard Potts | MA | Zoeller |
| Carter Hagen | Unknown | IAPMO |
| Unknown* | Unknown | Milwaukee Tool |
| Unknown* | Unknown | Mechanical Hub |
| Unknown* | Unknown | Plumbing & Mechanical |
*Contestant name was not yet available at the time this issue went to print.