Plumbing News
Latest News
New Products
Vendor & Supplier News
Hirsch Pipe & Supply launches Hirsch.com and mobile app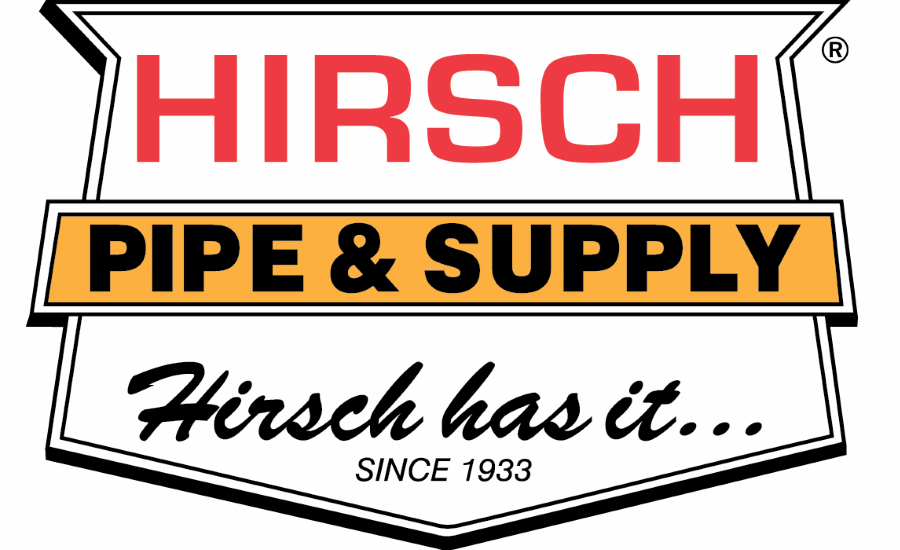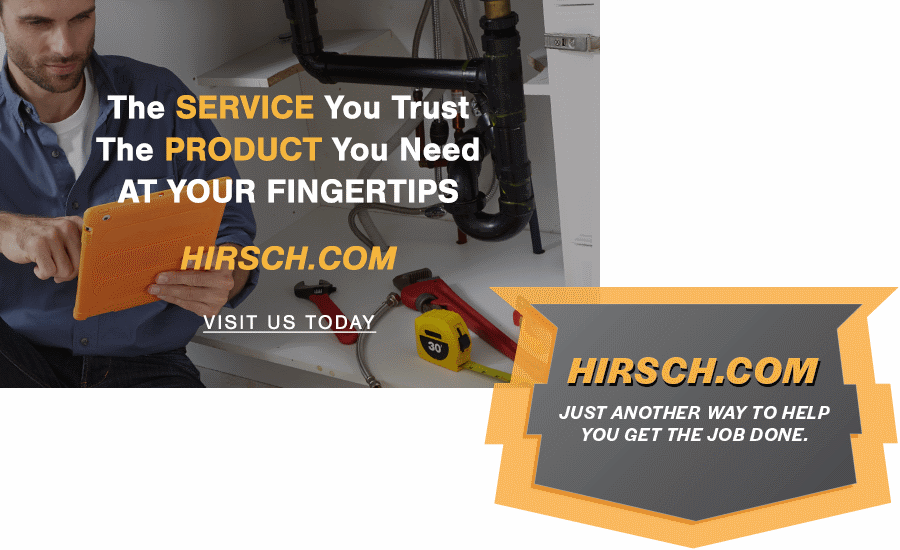 Hirsch launched its new website and corresponding mobile app. As the plumbing industry continues to embrace the digital world, how customers do business is changing. To help meet the changing needs of its customers, Hirsch has created a single, integrated website where customers have a fast and convenient way to order the products they need, access product information, get the latest information about its promotions and much more.
Hirsch.com and its complimentary mobile app allow customers to order online if they prefer to, and is available when they want to look up a price or place an order — 24 hours per day/365 days per year. Whether it be from the comfort of their home, place of business or on the road heading to service their next customer, Hirsch.com is always available to its customers, the company said.
"At Hirsch, our relentless focus is to help make our customers more successful, and the new Hirsch.com website enhances their ability to run their business in the way they most prefer, whether it's in dealing with Hirsch in person, by phone, and now more than ever, online," stated Bill Glockner, CEO of Hirsch Pipe & Supply. "We want to create an online experience that saves our customers time and makes our customers' lives less stressful. With the enhancements of our new Hirsch.com website and mobile app, customers can satisfy their product and information needs 24/7 so that they can run their business the way they want, when they want."
By partnering with Affiliated Distributors and utilizing their in-depth product catalog, Hirsch's website and mobile app allow customers to search, view, compare and order more than 35,000 products, as well as download, view and print product spec sheets. Additionally, submitting an order has never been easier with the ability to create shopping lists, quick re-order and check out features, the company said. Customers can also live chat with an online rep, request a quote for pricing and convert that quote online at their convenience, view trip reward points and more right at their fingertips.
The new mobile app scanning feature is a big enhancement for our customers. E-Commerce Operations Manager Brian Whitehead stated: "Our customers love our new mobile scanner. They can scan manufacturer UPCs to view pricing, inventory and rich product information in a snap!"
When Whitehead tested the scanning technology with one of the company's valued customers, the customer stated: "Having this scanning technology will make ordering so much faster for me to do business. I'm excited that Hirsch is now offering this."


I want to hear from you. Tell me how we can improve.