It was a beautiful morning in San Diego and standing on top of a downtown apartment building, Tom Bowman paused to have a look at the panoramic view. Bowman, the San Diego-based director of technology, licensing and sales for Nu Flow Technologies, recently walked us through the pull-in-place pipe lining procedure as the crew from Specialized Pipe Technologies worked their magic on the building, a high-rise senior community.
Click here to see a video of this project.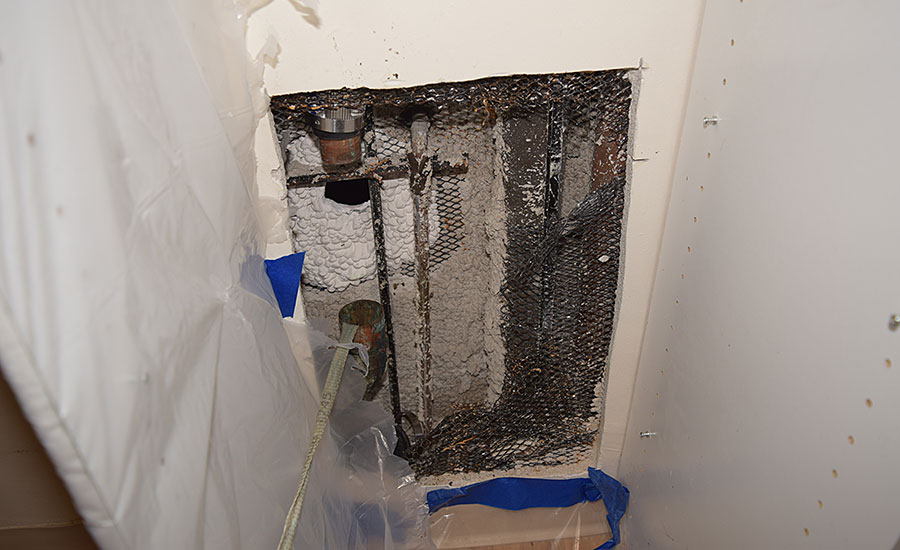 The Nu flow pull in place system uses a liner which is impregnated with an adhesive. Basically, once an access point is opened at each end of the pipe, an adhesive-soaked linker is pulled into place and inflated with compressed air, thus adhering to the inside of the pipe and making the repair. In this photo, you can see the opened pipe in this closet on the left. The other end is several floors below in another apartment.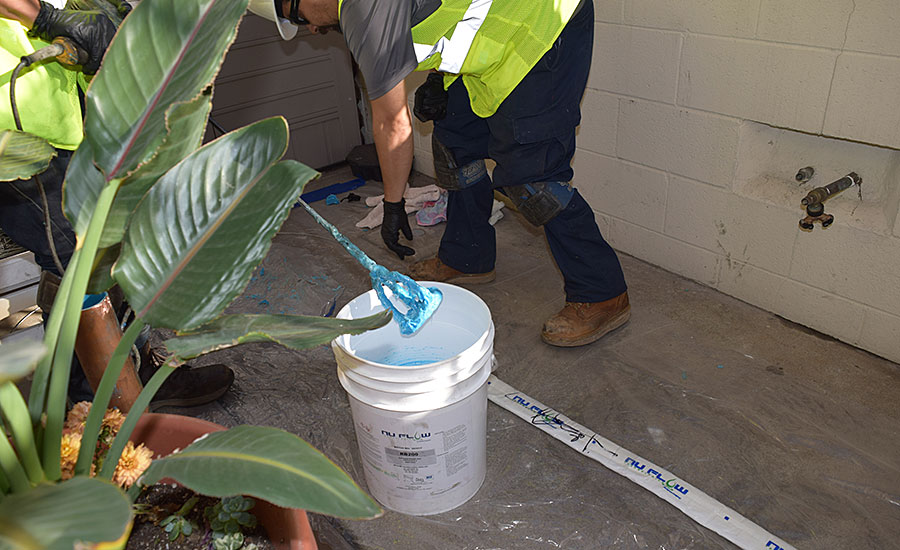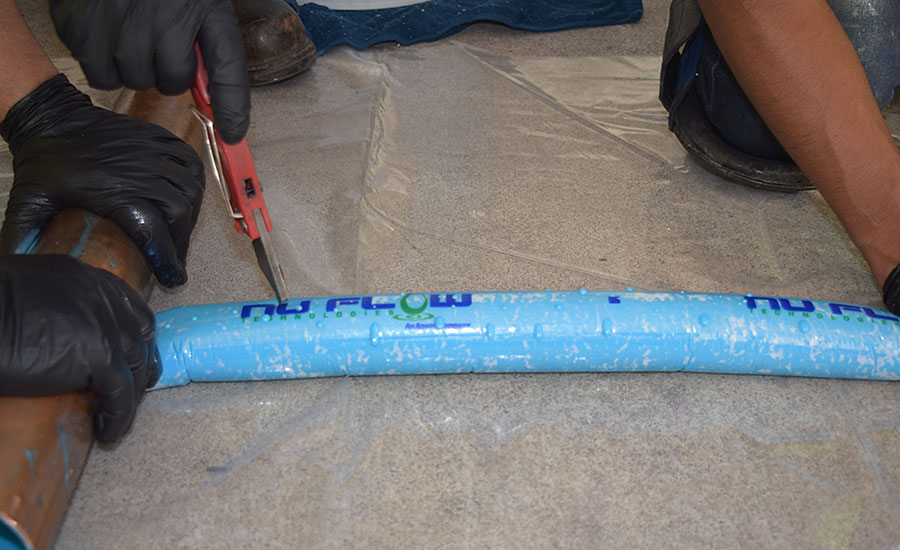 The mixed adhesive is poured into a pre-cut length of the liner. The crew used a pipe scrap to spread and squeeze the adhesive through the liner, saturating it. Meanwhile, workers used utility knives to score and perforate the exterior off the lining to make sure it can get a grip once it's inside the pipe.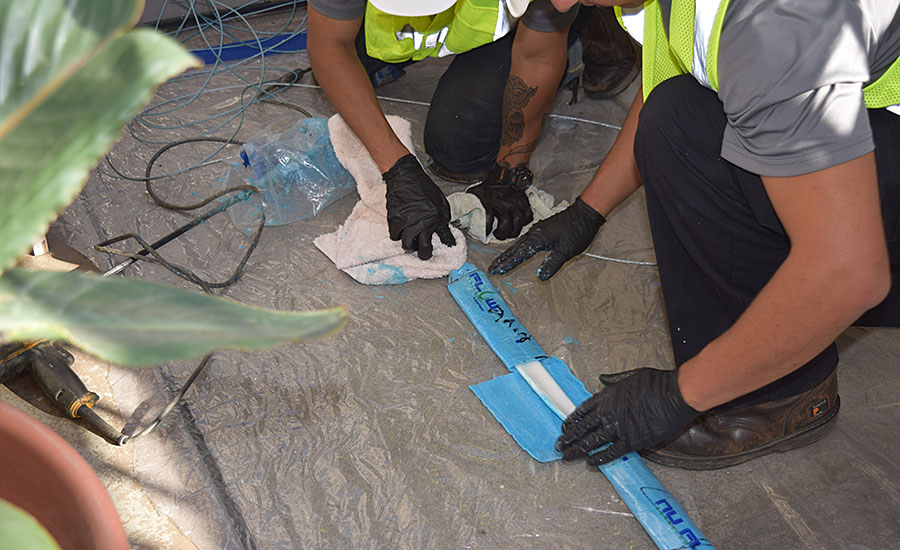 Areas in the liner that correspond to spots in the pipe where laterals branch off are cut so they'll fit when the liner is pulled through the pipe. A bladder, visible as a white tube inside the liner in this photo, is fed all the way through the liner. This bladder is what will be used to inflate the liner once it's in place in the pipe.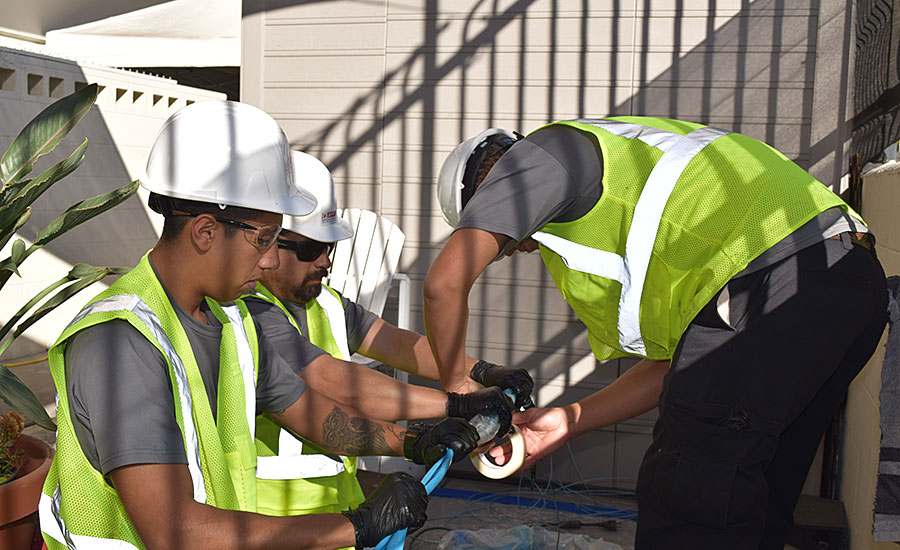 The crew wrapped the liner/bladder assembly with masking tape to make it easier to pull through the pipe to be repaired. Later, when inflated, the air pressure inside the bladder/liner will break the tape and the liner will unfold to adhere to the inside of the pipe.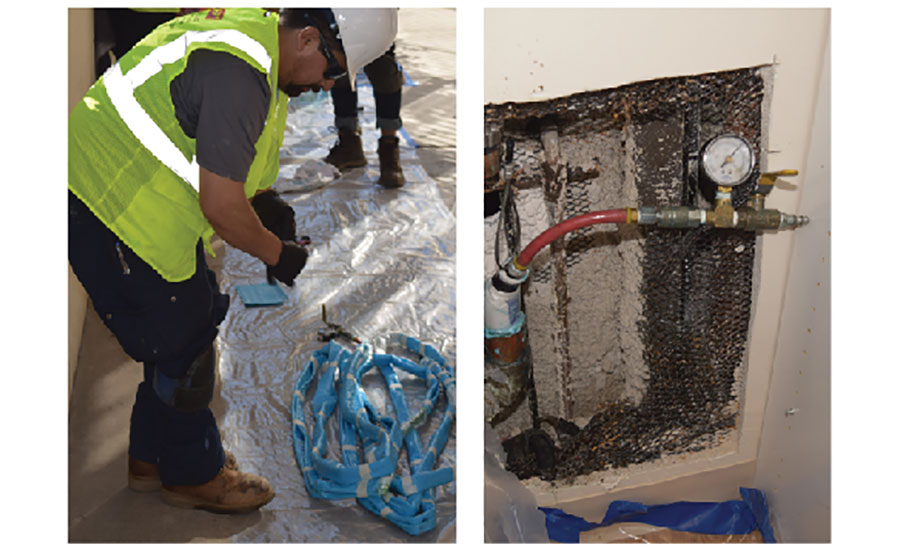 The bladder/liner assembly is hand-carried upstairs to the insertion point. There it's pulled through to its terminus on a lower floor. The final step, as mentioned before, is to inflate the bladder with compressed air to "stick" the liner to the inside of the pipe and remove the bladder. The process starts over for the next pipes in the building's system.
"This article was originally posted on ww.reevesjournal.com."