Truck of the Month Videos

Sponsored By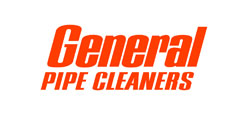 ---
MORE VIDEOS COMING SOON...
We want to see your truck videos!
If you've got a head-turning truck that everyone in town is talking about, then enter Plumbing & Mechanical's Truck of the Month video contest!
Describe what's great about your truck, inside and out, in a 2- to 3-minute video. How did you come up with the logo? If your truck is wrapped, who designed it? What kind of organizational equipment do you have that you're proud of?
In other words, how tricked out is your truck?
Plumbing & Mechanical editors will review video submittals and determine a winner for each month.
Videos should be shot horizontally, not vertically.

Videos must be in Windows Streaming Media (WMV), Quicktime, or Flash Streaming (FLV) format.

Maximum file size is 20MB.