Jay R. Smith Showroom
With Jay R. Smith Mfg. Co. you receive a lot more than the product. You receive all of the attributes that separate us from our competition. Behind our logo are many people diligently working to provide you with the best products and a collection of services that are unmatched in the industry.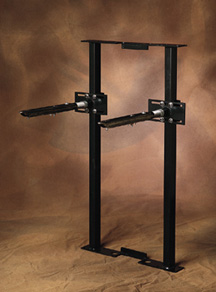 These Plus 10 Advantages include:
A Complete Product Line -- designed for adaptability, conformance to code, ease of installation, and maximum performance efficiency.
Engineered Plumbing Products Catalog, Smith Yellow Pages [R] -- a complete line of specification plumbing and drainage products.
Innovative Products -- Remediator [R], Ultracept [R], Flood-Gate, Custom Images, Labor Saver [TM], Enviro-Flo [R], Rante-Arrow, and Prime-Eze [R], to name a few.
Custom Made, Special Quote, Products -- We thrive on making special products. No cookie cutter approach. Customer specified and designed to get the job done.
An Industry Leading Web Site and Specification, Quotation, and Order (SQO) system CD-ROM -- created to make your job easier.
A Long-term Trained Representative Sales Force -- experienced and professional to meet your every need.
Product Availability and Local Service -- 46 service centers nationwide for prompt shipment and easy pick-up of material.
Unparalleled Customer Service -- We go the extra mile so products arrive complete and are delivered on-time; We are Customer Driven.
History -- Over 75 years of experience in the plumbing and drainage industry. Striving to be The Company of Choice.
Family -- A family of products, representatives, employees and customers. We continue to be family owned and operated.
Your success makes a difference to us!
For more information, please contact us at: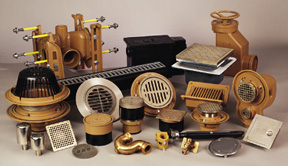 PO Box 3237
Montgomery, Alabama 36109-0237
Phone: 334/277-8520
Fax: 334/272-7396
Web Address:
www.jrsmith.com