Accubid Systems Inc., Pocket Change Order Showroom
Changing the way you price change orders
With Accubid's new award-winning Pocket ChangeOrder™ for the Pocket PC, you can price changes while you're still at the job site. Do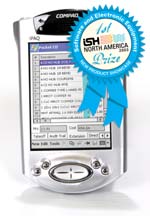 n't wait until you're back at the office to evaluate the full impact of contemplated changes — impress your clients with your immediate and on-the-spot response.

Both ChangeOrder and ChangeOrder Pro guide you beyond the defined scope of work to identify the indirect costs and assess the full impact of the changes. And the detailed and professional-looking reports help get you.Back at the office, you can synchronize your Pocket ChangeOrder with ChangeOrder or ChangeOrder Pro — Accubid's desktop solutions for change order management — then print or e-mail detailed and professional reports.
Pocket ChangeOrder so impressed the judges at the 2003 ISH North America show that they awarded it 1st prize for new software in the Software and Electronic Equipment division of the show's New Product Showcase.
Pocket ChangeOrder will run on any portable device that uses Microsoft's Pocket PC operating system, or its successor, the Windows Mobile operating system. Since the Pocket PC and Windows Mobile operating systems are based on the Windows OS, existing Windows users will find the Pocket PC interface familiar and easy to use.
Features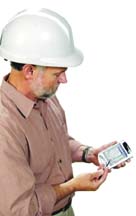 Full extension and bid summary
Can generate a final price on the spot, unlike some solutions that simply produce the total quantities of items
Can update from Pocket PC to desktop and back, unlike some solutions that can only update in one direction, from the device to the desktop
Supports the complete Accubid desktop database
Supports multiple databases and projects on the device at the same time
Fully customizable screens (fonts, colors and columns)
Interface is similar to Accubid's desktop ChangeOrder and ChangeOrder Pro, thereby reducing the learning curve for existing Accubid users
Benefits
Reduces delay, since you can price changes immediately and on-the-spot
Reduces errors, since you don't have to rely on your memory or your notes
Saves time, since you don't have to transcribe your notes
Allows for on-site project management (since you can download projects to Pocket ChangeOrder for reference)
Avoids duplication since it can synchronize and share files with the desktop version of ChangeOrder
For more information, please contact us:
7725 Jane Street
Phone: 800/222-8243
Fax: 905/761-1234
Email: info@accubid.com
Web Address: www.accubid.com