Latest News
Bath & Kitchen
Vendor & Supplier News
Marchi named chief operating officer of American Standard Brands
Marchi brings more than 30 years of experience to this new position.
American Standard Brands recently appointed Michael Marchi to the newly created role of chief operating officer, effective March 2, 2015. Marchi brings more than 30 years of experience to this position, mainly with the building products industry. Prior to joining American Standard, he served as president and CEO of Amerock Hardware.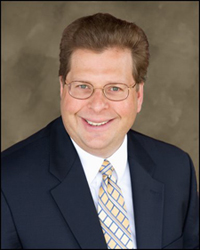 Michael Marchi
Marchi will be directly responsible for all American Standard Brands customer markets in the U.S., Canada and Latin America, including retail and wholesale. He will also support supply chain and manufacturing operations for the plumbing products manufacturer.
"With his expertise in the building products and plumbing industries, along with his Grohe experience, Mike will be an incredible asset to our company," said Steve Delarge, acting CEO of American Standard Brands. "His vision and leadership will be instrumental in guiding the next phase of our company's core growth, and we are all very pleased to welcome him in this new role."
Source: American Standard Brands


I want to hear from you. Tell me how we can improve.