New Products
Bath & Kitchen
LUXE Linear Drains grate-patterned drain
LUXE Linear Drains'
Pattern Grate drains feature a classic square-hole pattern grid design in six standard lengths (26", 30", 36", 40", 48" and 60") and two finish styles. The 100% stainless-steel shower drains have been universally designed, featuring a welded 2" central diameter outlet that replaces the strainer and flange for easy, fast installations in any standard clamped-down shower floor.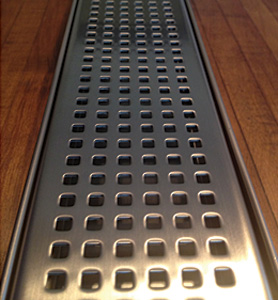 They are designed to be compatible with any and all approved waterproofing membranes, materials and methods.


I want to hear from you. Tell me how we can improve.