Plumbing News
New Products
Electric Eeel pipeline camera screen cover
Electric Eel's
heavy-duty screen cover closes to protect the Ace and Ace 2 Pipeline Inspection Camera Systems' monitor when in transit or storage. It also flips up to act as a sun shield for viewing in bright sunlight. It is standard on new units and can be retrofitted to existing units.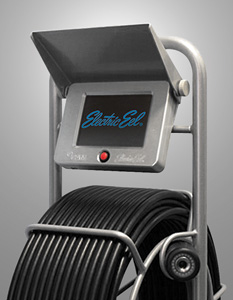 Both units feature: 20 LED light ring and high-resolution CCD element; 5.4" LCD monitor, with AR Film, encased in an anodized aluminum housing mounted to the reel; a protective acrylic anti-glare monitor shield; and a video output jack.


I want to hear from you. Tell me how we can improve.