Mechanical Systems
New Products
A.Y. McDonald variable-speed booster pumps
A.Y. McDonald'
s DuraMAC Variable-Speed Boosters provides users with a full line of booster pump options, which include existing residential and commercial boosters. The stainless-steel pump speeds up and slows down based on the demand of the system, maintains a constant pressure, and is easy to install.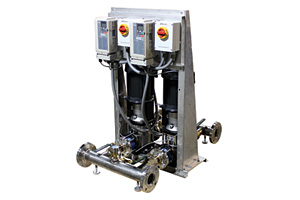 The motor provides quiet operation at optimal working capacity.


I want to hear from you. Tell me how we can improve.