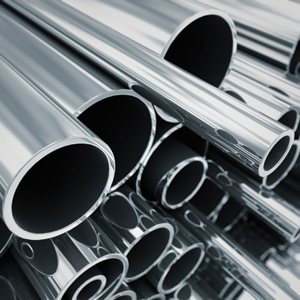 Photo credit: ©istockphoto.com/TomaszWyszo?mirski
Two-thirds of Plumbing & Mechanical's 2014 Pipe Trades Giants survey respondents say their revenue will increase this year from 2013, while 22% percent predict it will stay the same. Almost three-quarters of them (72%) say their workload will increase the last half of 2014, while 28% predict no substantial increase in this year's workload.
Just over a third of respondents (38%) reported increased revenue last year from 2012, while just over half (53%) predicted a 2013 revenue increase in last year's report.
Commercial and industrial projects still dominated in 2013 for most respondents, even as the U.S. Census Bureau reported that residential new construction spending increased 18% from 2012. Lodging was a big winner in 2013 with a spending increase of 31%, with commercial following at 19.7%.
Educational constructon spending dropped 8.2% and health care spending fell 1.9%. Infrastructure construction also fell in 2013: power construction fell 20.5%, water supply construction spending dropped 5.4%, and sewage and waste disposal spending decreased 2.9%. Highway and street construction spending rose 11.2%.
NAHB predicts that housing will continue to grow this year, with single-family housing starts at 822,000, an increase of 200,000 starts from 2013, says NAHB Economist David Crowe. "There are five key points to the turnaround — consumers are back, pent-up demand is emerging, there is a growing need for new construction, distressed sales are diminishing and builders see it."
Year-over-year household formations are on the rise and are now averaging 620,000 compared to just 500,000 during the housing downturn, the NAHB notes. At the height of the housing boom, the United States was producing 1.4 million additional households each year. "The slow and steady housing recovery will bring nationwide housing starts to 71% of normal by the fourth quarter of this year and 93% of normal by the end of 2015," Crowe says.
Remodeling projects seemed to get a boost in 2013 as the National Association of Home Builders' Remodeling Market Index stayed above the 50 mark for three consecutive quarters. An RMI above 50 indicates that most remodelers report market activity is higher.
NAHB projects that residential remodeling spending on owner-occupied single-family homes will increase 2.5% in 2014 over 2013, and another 1.8% in 2015.
"It's a positive sign that whole house remodels have rebounded somewhat as home equity levels increased in 2013, though traditional bath and kitchen projects remain the most popular remodels," notes Paul Emrath, NAHB's vice president for survey and housing policy research.
That confidence is echoed by the National Association of the Remodeling Industry.
"Many remodelers entered 2014 with jobs in the pipeline, which hasn't happened in the past few years," says Tom O'Grady, CR, CKBR, chairman of NARI's Strategic Planning and Research Committee and president of O'Grady Builders, based in Drexel Hill, Pa. "Although inquiries, requests for bids and conversion of bids are down in Q4, that backlog has given remodelers confidence that the overall business conditions will remain positive."
One way plumbing contractors can boost their residential construction and remodeling work is to open a showroom. Of the 3% of Pipe Trades Giants survey respondents who have some type of showroom at their facilities, all of them say that these showrooms have helped increase their remodeling work.
However, the severe winter that affected most of the country took its toll on construction projects.
NARI reports that business conditions for its members during the first three months of 2014 dropped from December 2013. Conversion of bids and sales value of jobs had the largest dip. However, strength of sales in this three-month period increased. "The harsh winter seemed to have played a role in the decline of our numbers this quarter," O'Grady notes.
Despite the low ratings for current business conditions, remodelers are more optimistic about the future as they headed into their busy season.
Builder confidence dropped in February because of the weather and concerns of lot and labor shortages. Yet by the start of summer, builder confidence began and continues to rise, according to the July 2014 NAHB Housing Market Index. All three HMI components — current sales conditions, expectations for future sales and traffic of prospective buyers — posted gains in July.
BIM, customer accounts
Mechanical contractors have increased their use of building information modeling technology — 88% of Pipe Trades survey respondents say they use BIM, compared to 78% in 2013.
Denny Terrell, president of Kosciosko, Miss.-based Ivey Mechanical Co., says his company has increased its BIM and prefabrication capabilities, while improving sales and training efforts. Modern Piping CEO Dave Brown says his company, based in Cedar Rapids, Iowa, has increased its use of 3D modeling as well as prefabrication.
At Watertown, Mass.-based J.C. Cannistraro, its plumbing and piping shops are now housed under the same roof, increasing the company's prefabrication efficiencies. The piping shop has built a large, on-site paint booth for painting needs such as piping assemblies, structural supports and color coding. 
Curtis Harbourof The Brandt Cos., Carrollton, Texas, says: "We are investing in new geographical markets and vertical markets. In addition, we are continuing to enhance and refine technology investments for BIM, prefabrication and logistics."
Other companies are focusing on customer service and increasing sales.
"We launched into a concentrated focus on qualifying and rating our accounts, identifying where to focus, and creating an account plan for each of those accounts rated as strong, with corresponding goals for client facing employees," says Sheri Keeley, brand business partner-construction at Seattle-based McKinstry Co.
 Foley Co., located in Kansas City, Mo., "continued to work on developing our relationships with our customers, subcontractors and vendors through our values of being safe, accountable, fair, ethical and reliable," states Darrin Smutzer, director of pre-construction.
Green is good
By 2015, an estimated 40% to 48% of new nonresidential construction by value will be green, equating to a $120-145 billion opportunity, states the U.S Green Building Council.
The McGraw Hill Construction SmartMarket report, "Green Multifamily & Single Family Homes: Growth in a Recovering Market," surveyed builder and remodeler members of the National Association of Home Builders and reveals the evolution of green building for single family homes from boom to bust to recovery.
Some key statistics from the 2014 report include:
• Almost two-thirds (62%) of firms building new single-family homes report that they are doing more than 15% of their projects green. By 2018, 84% of them expect this level of green activity.
• 54% of firms building new multifamily projects report that they are doing more than 15% of their projects green. There is also growth expected, with 79% reporting the same level of activity anticipated by 2018.
Builders and remodelers in both the single-family and multifamily sectors report that the market is recognizing the value of green: 73% of single-family builders (up from 61% since the last report) and 68% of multifamily builders say consumers will pay more for green homes.
"Greater consumer interest in green homes has contributed to the ongoing growth, leading us to anticipate that by 2016, the green single-family housing market alone will represent approximately 26% to 33% of the market, translating to an $80 billion to $101 billion opportunity based on current forecasts," says Harvey Bernstein, vice president of industry insights and alliances for McGraw Hill Construction. "The findings also suggest that lenders and appraisers may be starting to recognize the value of green homes."
For Pipe Trades Giants survey respondents, about two-thirds of respondents (31%) say that the sustainable portion of their business is 25% or less; another 18% report that their sustainable business is between 26% and 75%. Almost half (47%) say they recommend Energy Star- or WaterSense-labeled products to their clients. And 84% of respondents say they have LEED-certified personnel on staff.
Water-saving products installed by respondents include grey water or recycled water systems, residential touch-free faucets, and high-efficiency toilets and urinals. Energy–efficient heating technologies include geothermal heating and cooling systems, radiant heating (floors, walls and ceilings), air-to-water or water-to-water heat pumps, tankless water heaters and solar thermal systems.
How do we rank companies?
The information that Plumbing & Mechanical uses to rank the top mechanical companies in the industry is the most accurate we can gather. We use several different methods, but by far the most effective is the survey we send out. However, as happens every year, some companies opt not to supply some or all the information we request.
We use industry reports, annual reports or SEC filings to obtain information. For others, we have estimated sales volume and percentage breakdowns for companies indicated with an asterisk.
The only way to present a meaningful report on the state of the industry is to include every company that is a significant player, even if it experienced a bad year or is in turmoil for another reason.
The Pipe Trades Giants are not ranked on total sales revenues, but what we call "pipe trades" revenue — the percentage of a company's revenue that comes from plumbing, hydronics/radiant, piping, fire protection and water/wastewater treatment. HVAC, electrical and other revenue is not included in our computations (the "Other" category).
See the entire article on the 2014 Pipe Trades Giants in pdf form.
---
HELPFUL LINKS: