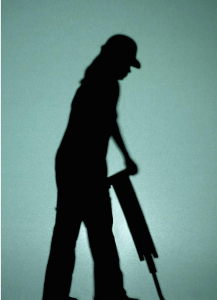 A coalition of construction industry groups is concerned about a proposed rule from the Occupational Safety and Health Administration that's intended to protect workers from inhaling dust containing silica, created by activities such as cutting brick or block and sawing, grinding or drilling concrete. Crystalline silica is a natural occurring component of soil, sand, granite and other minerals.
"We need practical, science-based solutions that protect workers in all facets of construction," said Rick Judson, chairman of the National Association of Home Builders and a builder and developer from Charlotte, N.C. "Unfortunately, OSHA's initial announcement about this proposed rule indicates we aren't there yet."
E. Colette Nelson, chief advocacy officer for the American Subcontractors Association, added, "OSHA's proposed rule runs 577 pages and details the steps that tens of thousands of specialty trade contractors will have to follow in order to be in compliance."
Announced Aug. 23 in a press conference that laid out few details, the proposed rule seems to call for one-size-fits-all measures that contradict existing safety and quality assurance practices for different types of contractors.
For instance, spraying water to reduce dust may be practical in some construction projects, but using it inside a home while cutting granite counters can cause mold. In cold weather, spraying water while cutting asphalt roof shingles could cause ice to form on the slanted surface, endangering workers. Ventilation and dust-capture systems can inhibit the safe operation of tools.
Under OSHA's proposed rule, a construction employer would have to measure and keep records of the amount of respirable crystalline silica that its workers are exposed to if it may be at or above 25 μg/m3(micrograms of silica per cubic meter of air), averaged over an eight-hour day. An employer would have to protect its workers if the exposure is above a permissive exposure level (PEL) of 50 μg/m3, averaged over an eight-hour day.
And if prescribed measures are not practicable, contractors might be forced to eliminate products with silica altogether, including concrete, brick, granite and other common construction materials.
Independent studies have estimated costs for construction industry compliance will exceed $1 billion per year.
ASA to study rule
ASA and its advisors are reviewing and studying the rule in order to submit informed comments to OSHA to help the agency revise the rule to better help contractors protect the health and safety of their employees. "ASA's goal is to help OSHA develop a final rule that leaves little ambiguity about what construction contractors must do to comply and to protect their workers," Nelson said.
OSHA's proposed rule essentially provides four ways to protect workers from crystalline silica:
• Train workers on the dangers of silica exposure and ways to mitigate exposure.
• Limit workers' access to areas where they could be exposed above the permissive exposure level.
• Use dust controls to protect workers from silica exposures above the PEL.
• Provide respirators to workers when dust controls cannot limit exposures to the PEL.
For more information about OSHA's proposed rule on crystalline silica, see the ASA Special Report on the OSHA Proposed Rule on Crystalline Silica.
In its evaluation, ASA will determine whether OSHA's proposed rule:
• Adequately addresses the unique nature of the construction industry with non-fixed worksites and transient employees.
• Is technologically feasible in the construction industry with its varied tasks, operations, and controls.
• Is economically feasible in the construction industry, which is dominated by small firms.
• Is consistent with other federal rules and regulations.
The Construction Industry Safety Coalition is seeking a feasible and cost-effective crystalline silica regulation that improves safety and health protection measures for workers. The coalition represents thousands of employers working to protect hundreds of thousands of workers in home building, road repair, heavy industrial production, specialty trades and materials supply.
It was formed to encourage OSHA to develop better choices for compliance with the construction-specific silica rule: Alternatives that also address costs, consistency with existing federal regulations and do not overly burden small businesses.
Construction Industry Safety Coalition members include:
• Associated Builder and Contractors
• Associated General Contractors
• Association of the Wall and Ceiling Industry
• American Road and Transportation Builders Association
• American Subcontractors Association
• International Council of Employers of Bricklayers and Allied Craftworkers
• Mason Contractors Association of America
• Mechanical Contractors Association of America
• National Association of Home Builders
• National Electrical Contractors Association
• National Roofing Contractors Association