Hydronic Technology
New Products
Recycled-material radiant heating panels
Modular Radiant Technologies uses a blend of recycled materials to manufacture a "green" modular radiant heat panel that can be used on floors or walls. The lightweight thermal mass panels have high Btu output and thermal storage ca-pacity. The panels also are sound-deadening, fire-resistant, and easy to install and service. The recycled-material panels can contribute to points for LEED certifications, Green Globes ratings, Energy Star ratings, GreenGuard Building Construction Certification, and are acceptable in National Register of Historic Places renovations.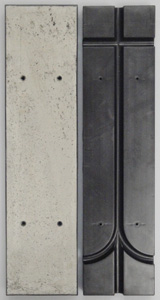 Modern Radiant Technologies. http://mrtheat.com


I want to hear from you. Tell me how we can improve.