Mechanical Systems
New Products
Clog detector
The CleanAlert FILTERSCAN air filter clog detector monitors differential pressure in an HVAC system and provides visual, audible and remote alerts when a filter needs servicing. Ideal for commercial and residential systems, FILTERSCAN au-tomatically compensates for blower speed changes, can be installed upstream, downstream or differentially across a filter and functions with single- and multi-speed blower HVAC systems and most variable-air volume systems.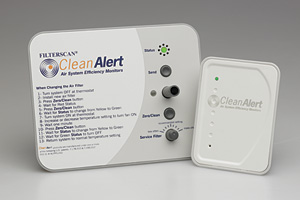 CleanAlert. www.cleanalert.com


I want to hear from you. Tell me how we can improve.