Hydronic Technology
New Products
Commercial water heaters
HTP's heavy-duty commercial gas water heater is reliable, versatile, durable and features a built-to-last robust tank. The water heater is available in 65- and 73-gal. tank sizes with inputs ranging from 125,000 Btu to 300,000 Btu. The featured multiflue design increases heat transfer, resulting in greater transfer of energy to the water. A low-profile design and front and rear inlet/outlet water connections ensure installation flexibility as a replacement unit or a new installation.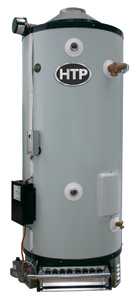 HTP. www.htproducts.com


I want to hear from you. Tell me how we can improve.