Hydronic Technology
New Products
One-appliance solution
The new Q Premier boiler system by Rinnai offers a one-appliance solution for residential heating and water needs. The boiler combines the efficiency of a Rinnai solo boiler coupled with a 24-gal. hot water storage vessel, which offers home-owners reliable comfort with more capabilities, efficiency and versatility. For installation professionals, the fully assembled system offers faster and easier installation with multiple plumbing and venting options. Rinnai now offers a floor-standing model with the same high efficiency as a wall-mounted boiler.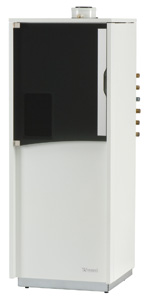 Rinnai. www.rinnai.us


I want to hear from you. Tell me how we can improve.