Mechanical Systems
New Products
Venting system
Schebler Chimney Systems will feature its Sequence Draft Control design service at Booth # 2699 at AHR Expo. The SDC is a complete engineered venting system that maintains consistent flue pressure for hot-water appliances within the parameters of the manufacturers' requirements, providing optimal system performance and safe evacuation of combustion gas. The SDC design works with any combination of hot water appliances — providing design solutions for complex installations requiring common venting. Sequence Draft Control monitors and adjusts stack and boiler outlet pressure.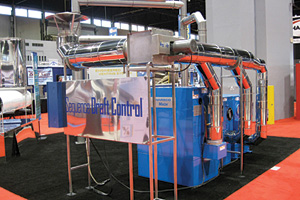 Schebler Chimney Systems. www.scheblerchimney.com


I want to hear from you. Tell me how we can improve.