New Products
Technology for Contractors
Commercial card program
PEX Card is the prepaid card industry's first turnkey commercial card program launched specifically to help companies streamline employee expense management. Card administrators gain access to user-friendly online tools and a dash-board for budgeting and controlling prefunded deposits that employees can use for day-to-day spending. PEX Card also provides contractors and other SMB owners with visibility into their cash flow while simultaneously maximizing control and managing risk.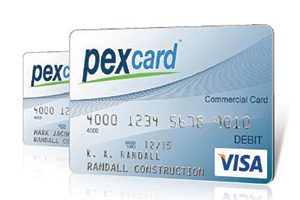 PEX Card. www.pexcard.com


I want to hear from you. Tell me how we can improve.