✕
If there's one thing Americans are known for it's their national pride, and that includes products manufactured and made in the United States. According to a 2020 survey from The Reshoring Institute, nearly 70% of respondents said they prefer American-made products, and slightly more than 83% said they would pay up to 20% more for products made domestically.
Plumbing contractors echo the sentiment. According to Larry Shoemaker, owner of Bethlehem, Pennsylvania-based Deluxe Plumbing & Heating, he will choose American-made products over those manufactured overseas.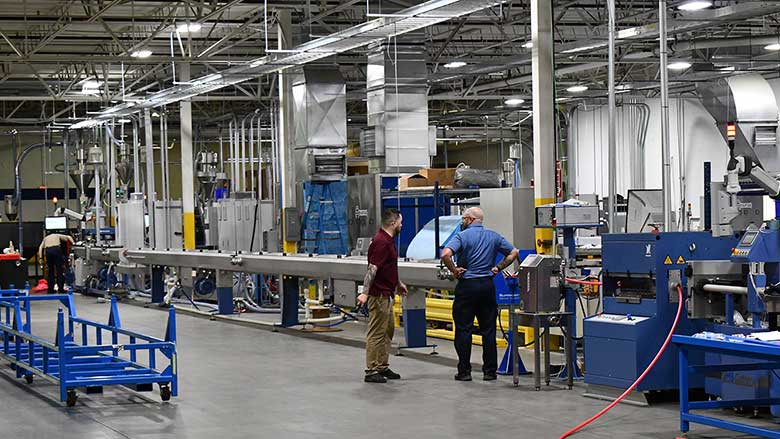 "If it is made and put together in America, we are more inclined to use those products and still get jobs," he says. "Availability today is also still an obstacle, so sometimes we do not have a choice. However, products built in America — like Bradford White — normally support the trades better."
Shoemaker notes he looks at three variables when considering a manufacturer — availability, cost and quantity, though support for the trades and the product support offered are also important. He cites several brands as his favorite to work with: the afore mentioned Bradford White, Moen, TETCO, Trane, Milwaukee Tools and Taco Comfort Solutions.
"Normally, the quality of American-made products are better," he explains. "Additionally, trade organizations are also better supported by manufacturers in the U.S."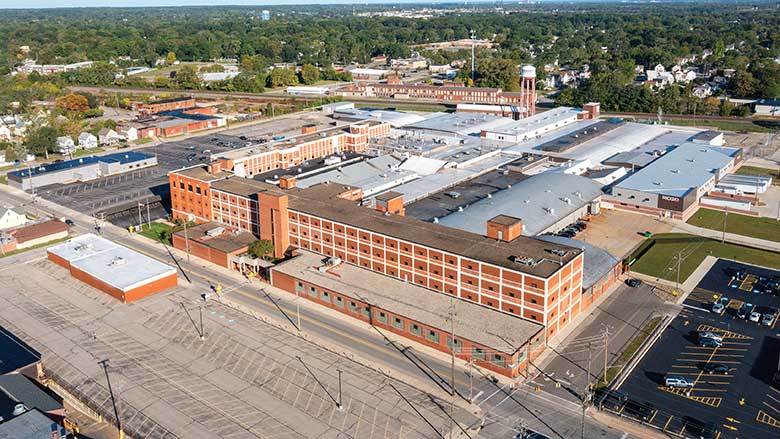 The American manufacturing resurgence
After the COVID-19 pandemic began, U.S. manufacturing output fell at a 43% annual rate and hours worked fell at a 38% rate in the second quarter of 2020, according to the Bureau of Labor Statistics. These were the largest declines seen since World War II. Combined with the unprecedented supply chain disruptions and material price increases, manufacturers began to see the value of "reshoring" manufacturing facilities.
"You certainly see this in the news, and the government is getting involved in bringing chip manufacturing back to the U.S.," says Mike Boehk, general manager of pipe manufacturing for Auburn Hills, Michigan-based Legend Valve. "I think it all has to do with a growing concern that a global economy is also global dependency. If certain countries have issues, or, in the case of the pandemic, the whole world has an issue, those dependencies can mean your products can't get made, you can't make full assemblies and you can't support your customers. This growing concern was made worse when the pandemic hit and you saw the supply chain disruptions. In the areas around Detroit, there were parking lots full of cars simply because they couldn't get a chip for an antilock brake module, or something like that. This concern really got taken to heart and people started bringing their manufacturing back to the U.S. where they have more control over it and direct response to any issues."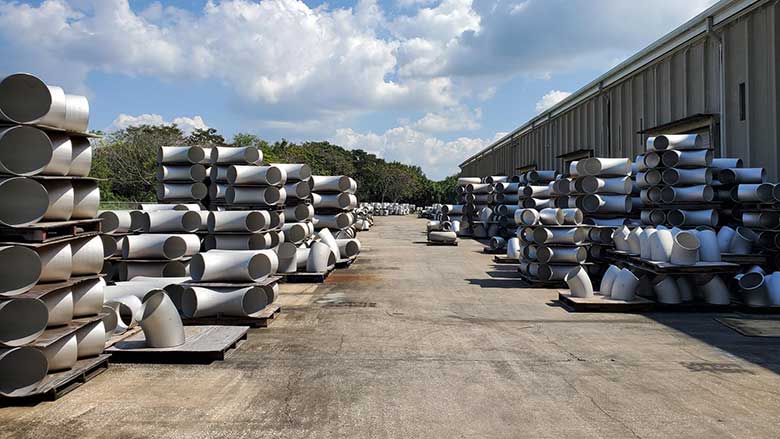 Steve Romaneli, president and CEO of Carol Stream, Illinois-based Core Pipe, argues that domestic manufacturing is arguably more important now than ever before.
"There's a lot of turmoil going on across the globe. Whether it's Russia invading Ukraine or Chine threatening to invade Taiwan — there's plenty to be worries about," he says. "That being said, our interests are really right here at home. If we rely on foreign producers who may be going into defense to make our products, then we're in a more vulnerable position. We shouldn't depend solely on adversaries that may change their supply techniques if we have a conflict with them."
Federal legislation such as the CHIPS and Science Act as well as the Infrastructure Investment and Jobs Act have also helped by infusing the manufacturing sector with capital to onshore the supply of critical goods such as computer chips, repair and rebuild infrastructure and invest in green energy.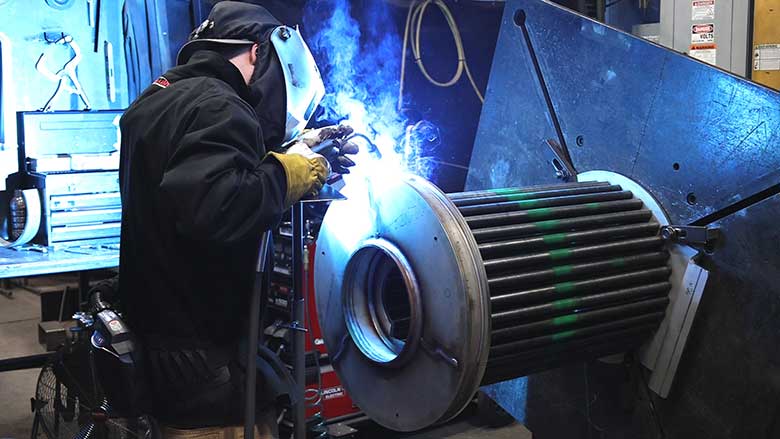 "I think the country is undergoing a reset as it thinks about climate change," notes Sridhar (Sri) Deivasigamani, founder and CEO, Intellihot. "When you look at the automotive guys — Ford, GM, Chrysler, Volkswagon — they've all announced that by 2035, or somewhere around that date, they are going to stop making gasoline-powered cars. Everything's going to shift to electric. There's a momentum that is building with respect to electrifying the country and transforming to more sustainable energy, more green energy. What this means for the country as whole is there's going to be new industries, businesses, products and technologies that have to really be invented, built, shipped and satisfied right here in the U.S. So those broad shifts toward clean energy have created an opportunity and, quite honestly, it makes sense for those products to be invented here for the American market and built here. Obviously, we live in a global market where components are manufactured everywhere. There will be some inflow of components from all different countries, but really, when it comes to transforming the economy to clean and sustainable, that's going to happen here in the states."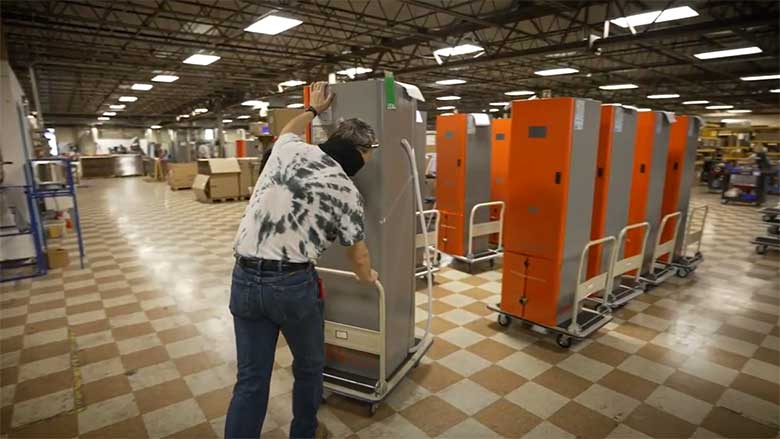 American manufacturing pride
RIDGID has a long history of American manufacturing — the company is celebrating its 100th anniversary this year. The company has a saying in its Elyria, Ohio facility saying, "Made Here; Used Everywhere."
"A lot of our products are made close to our Elyria, Ohio location, and we're absolutely super proud of that," notes Ronan Lynch, vice president of operations, RIDGID. "And, within a 500-mile radius, we get all the components that go into making a pipe wrench, for example. That has been a big advantage to us as we've gone through hard times like COVID and a lot of other uncertainties. The other key thing here is speed to market. When the market changes, we don't have to rely on or wait for a six month lead time for overseas suppliers. We're right here in the market, and we can get the product to where it's needed very, very quickly. I think that's a key advantage also."
Meanwhile, LAARS is also celebrating a milestone this year — 75 years of American manufacturing history.
"We pride ourselves in engineering and manufacturing high-quality products here in the USA," says Rich Simons, senior vice president of product strategy and marketing for LAARS. "Our contractor base is certainly American-based and many of these customers are small businesses central to their local communities. We just think it all fits together. We're also proud of our history in providing good-paying manufacturing jobs here in the U.S., not only through LAARS, but through all of Bradford White manufacturing facilities as well."
NIBCO takes pride in being an American manufacturer, but the company has always been the most proud of its people, explains Executive Vice President Ashley Martin.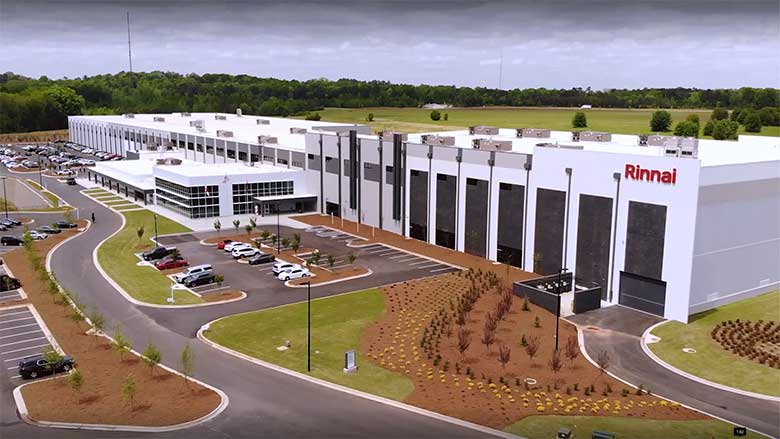 "We love our people; they are important to us. And our people are here," she says. "We're a family-owned business but we are also an ESOP. Our associates are owners, so they take pride and have passion in their work because they feel like they are part of something bigger."
Martin adds that while NIBCO became an ESOP in the early 2000s, the company has actually been giving associates stock since 1924. "I'm sure this is illegal now, but it wasn't at the time: My great grandfather would take money from people's paychecks and buy NIBCO stock with it to give them stock in the company. He was helping them build their wealth even back then."
According to Rinnai America President Frank Windsor, it has always been part of Rinnai's business model to bring local manufacturing to better support customers.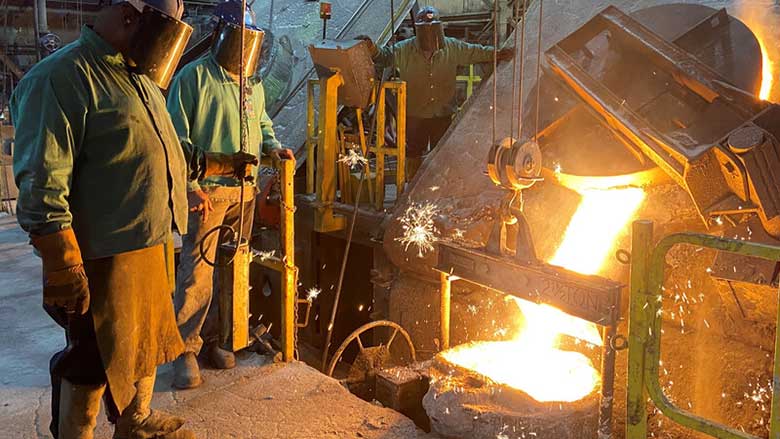 "Product manufactured here can be specifically built for the customer, and having manufacturing facilities here simplifies numerous processes when it comes to serving customers," he says. "It's about the ability to bring customers to our Griffin, Georgia facility to see for themselves," Windsor explains. "'Quality if our destiny' is one of our mantras at Rinnai, but the ability to bring customers in to see the numerous quality processes and tests instills that confidence in them that the products they receive from that facility are the highest quality products we can manufacture."
Windsor adds that Rinnai takes pride in the positive impact that domestic manufacturing has on the local Griffin, Georgia community and its employees. "Just within our first year of manufacturing here we had more than 50 internal promotions," he says.
Looking ahead
Romaneli notes that he sees onshoring continuing over the next few years.
"In the PVF industry specifically, you see a lot of imports because castings and foundries aren't necessarily welcomed in peoples' backyards; they're loud, unsightly and take a lot of space," he says. "So when we have to opportunity to manufacturer things here, especially after the trade disputes of the past several at the ports, I think it's critical to take advantage of it."
Martin says NIBCO is "definitely looking into how we can help bring more manufacturing to the United States.
"It's not an easy process and it will take time, but I hope as an industry we continue to build domestic manufacturing up," she adds. "It's something we need, it's something our industry needs, and I think it brings a sense of pride to products and projects knowing it was made here."