New Products
RIDGID line locator with mobile app
RIDGID's
SeekTech SR-24 Line Locator is a locating receiver that streamlines the creation of accurate maps of underground utilities. Its omnidirectional antennas capture the complete signal field making it easy to locate a line and follow its path.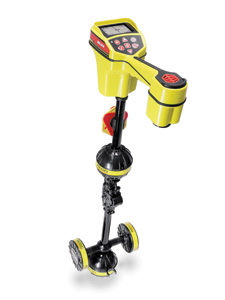 It uses integrated Bluetooth communications to transmit data to either a third-party survey-grade GPS or a mobile device via the free RIDGIDtrax app for use on iPhone, iPad or Android. The app will display GPS position and depth of the target utility on a real-time map. A completed map can be saved and viewed inside the app or exported to a universal file format.


I want to hear from you. Tell me how we can improve.