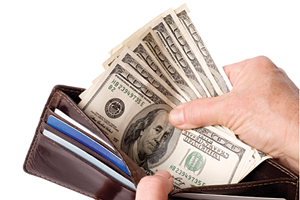 Photo credit: ©istockphoto.com/Kirby Hamilton
Many parents avoid any discussion about the facts of life with their children. Are you one of many contractors who have never clearly defined the "facts of wages" with each of your employees?
From your own personal experience, you learned about sex from your friends and siblings. You must realize that your employees get facts about wages from fellow employees and their buddies at the local bar! That is why we face so much jealousy, resentment, low morale and even employees quitting their jobs.
In less than one hour, you can show your employees all the expenses you must recover to survive and succeed in our competitive free-enterprise industry. They may ask questions, but they will believe what you are telling them is the truth.
List all your expenses on a written checklist to ensure complete coverage. Emphasize the additional costs for all employee benefits included in their wage package:  transportation expenses, health insurance, social security costs, and 401(k) or profit-sharing contributions.
Encourage employees to brag to their friends and fellow employees about how much they are paid along with what they do to earn it. Tell them they must discuss any questionable or negative wage situation with their immediate supervisor, who will use the company chain of command to resolve the problem.
We can only assume a proper wage or salary when we hire a new employee. Based on the applicant's resume and interview, we can apply local market wages according to education, experience, skills inventory and progress on previous jobs. Every employee is worth what it would cost to replace him in your market area. If an employee should quit, you will quickly find this out.
We establish a starting wage for fully supervised employees and hold their supervisor responsible for motivation and training in order for the employee to gain higher wages and suitable promotions.
With supervisors and self-starting employees, we negotiate a detailed written job description and have their supervisor monitor their performance. All pluses and minuses are documented in that employee's performance file for future wage reviews. These wage reviews are conducted annually or sooner, when justified.
Considering these positions, the ability to make profit-minded decisions will demand more wages.
Foremen and employee wages
Our jobsite foremen control the wages for hourly paid site employees. They must motivate jobsite employees, maintain productive morale, handle any grievances and judge each employee's ability by their own past experiences. An employee's attitude and willingness to accept responsibility shows hope for promotion and increased wages.
Foremen are judged by their training efforts, promotions and attracting good help, as well as producing quality workmanship ahead of schedule. They will create profit-producing momentum by letting each employee do the job that he likes. He likes it because he is good at it and he is good at it because he likes it! Foremen must avoid any favoritism toward relatives, buddies or seniority.
They must share the blueprints, code books and shop drawings so that each employee realizes what his own installations look like on paper. Eager students also compare estimated prices with their own production, hoping to someday become an estimator.
Foremen allow each employee to color-track the work he installs each day on the blueprints in his specific color. This helps employees visualize what is on those prints and document what they installed that day.
Each employee's database skills inventory is updated as new skills are mastered. This inventory monitors teaching on the job and after-hours training sessions. The more employees learn, the more they can earn.
By using a jobsite employee as an assistant foreman, he will accept more responsibility and be able to manage the jobsite in the foreman's absence. The assistant also can maintain the daily log and follow up on written change orders to quickly collect without adding legal expenses.
This extra effort gives the foreman an opportunity to reward the assistant with justifiable wage increases and he can brag about the employee's progress. This is good news to be shared with the other employees.
Each service tech has negotiated a wage comparable to his job description, by which he is measured. Techs can exceed that performance with record new sales resulting from selling maintenance contracts and from satisfied customers referring your company to their friends.
Of course, service techs will lose points for callbacks or complaints from customers. The service manager records all these pluses and minuses in each tech's performance file for wage reviews. We also reward service techs for role-reversal training where the tech becomes the helper and the student performs the task.
An employee's hopes and dreams to advance in wages and promotions will be helped greatly by his work attitude and effort. His education and experience have little value without a personal drive. He should establish feasible goals with his supervisor to coordinate counseling efforts.
Keep in mind that we do not have all the answers. There is always a better way. We call it value engineering, which simply means that anyone can come up with workable ideas that will save critical time and money.
We should encourage our foremen to give two options to employees rather than telling them what or how to do it. For instance: Would you rather use a stepladder or a rolling scaffold? They should think of the effort and results before answering. The foreman will appreciate and reward good ideas. The employee can reinforce his knowledge by reading Plumbing & Mechanical and other trade publications received in your office. He can read the ads for new ideas.
You, the contractor, should make every effort possible to help everyone you can. You will feel good about it and those you aid will help you whenever they are able.
 Your employees must work safely and help others avoid any mishap or injury, keeping in mind that their best job security is to be worth more to you and the company than what they cost.  
---
HELPFUL LINKS: