Hydronic Technology
New Products
House control
The tekmarNet thermostat 557 with tN2 house control 406 is a touch-screen thermostat that provides advanced tempera-ture control for systems with up to four stages of heating and two stages of cooling. The 557 operates an air-to-air and water-to-air heat pump for effective control of forced-air systems with optional floor heating. When combined with a tN2 house control 406, the 557 supports hot and chilled water fan coil operation as well as radiant floor heating and cooling.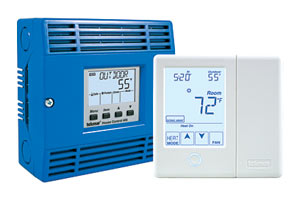 tekmar Controls. www.tekmarcontrols.com


I want to hear from you. Tell me how we can improve.