New Products
Bath & Kitchen
Product Focus
Seated shower
American Standard's seated shower comes with a multitude of groundbreaking features including: highly durable and lux-urious cast-acrylic construction; a wide, contoured and full-size seating area with recessed front to make standing or sit-ting easy; an accessory ledge for personal items; and a built-in armrest to help relax and enjoy the showering experience. The accessible shower also features a low 3" threshold and a built-in wrap-around grab bar that projects safety and confidence to end users no matter if they are standing, sitting, entering or exiting.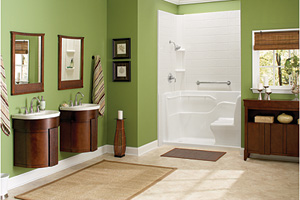 American Standard. www.americanstandard-us.com


I want to hear from you. Tell me how we can improve.