Featured Product
ThermaCell heated insoles for cold-weather jobs
ThermaCell
heated insoles and ProFlex ThermaCell heated insoles (pictured) give heat to feet to beat the cold weather.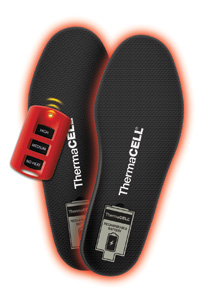 Both have temperature settings (off, medium 100° F and high 111°) controlled by a wireless remote, allowing for easy adjustment without removal from shoes or boots. Advanced heat sensors maintain consistent temperature up to five hours per charge. Insoles are protected against moisture and perspiration, come in five sizes (small, medium, large, X-large and XX-large) and can be trimmed to fit most types of boots and shoes from women's size 4.5 to men's size 14.


I want to hear from you. Tell me how we can improve.