New Products
Featured Product
Milwaukee Tool locking hand tools
Milwaukee's
Locking Pliers (pictured) and Locking C-Clamps, featuring a Torque Lock adjustment system, give the user the ability to produce maximum locking force with a faster and more controlled setup. The size of the gripping jaws can be adjusted while secured to material.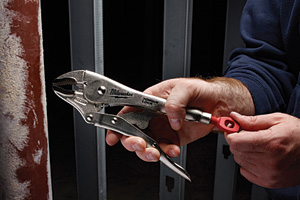 Each tool also features a limited lifetime warranty and hardened jaws for more gripping power on jobsite material. They are made from chrome-plated forged-alloy steel for maximum durability and rust protection.


I want to hear from you. Tell me how we can improve.