Plumbing News
Mechanical Systems
Featured Product
McElroy polypropylene socket fusion tool
McElroy's Spider 125 with Universal Clamping is an ideal tool for socket fusion installations of 63mm to 125mm polypropylene pipe in overhead, vertical and tight work spaces. The lightweight, compact device features a worm gear drive with parallel link system to bring pipe and fittings together evenly and under control.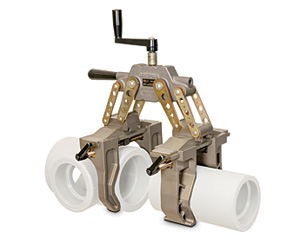 The clamping system can accommodate any size pipe or coupling, eliminating the need for inserts. A single technician can align, heat, fuse and cool the pipe and because the tool is non-back drivable, constant pressure is maintained throughout the process.


I want to hear from you. Tell me how we can improve.